Coconut Mounds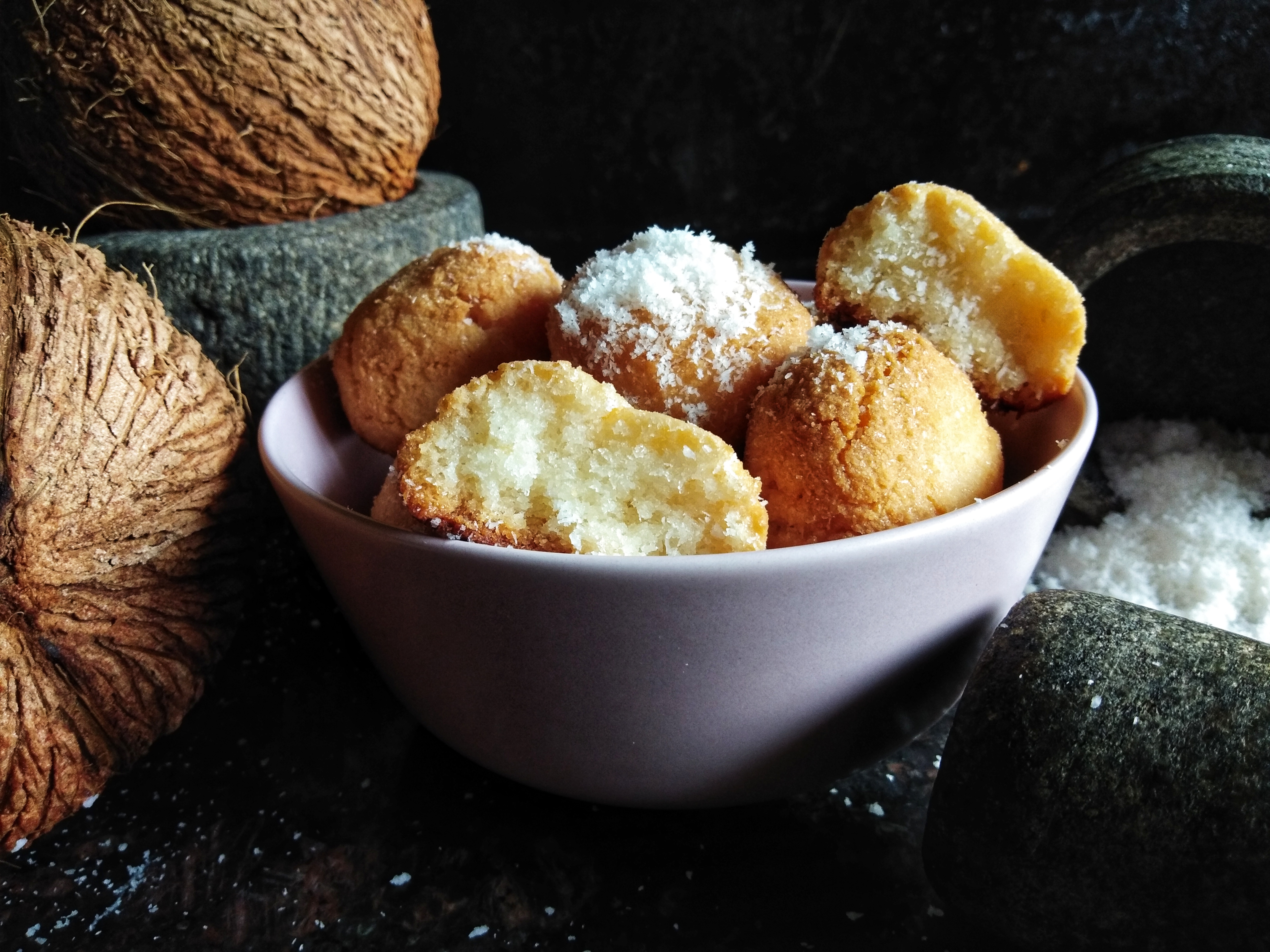 we love cooking and baking with all forms coconut be it virgin coconut oil, coconut milk, desiccated / shredded / flaked coconut, dried coconut kernels or palm sugar. we're yet to try our hand with coconut flour in our baking. we've been savoring coconut-flavored biscuits and cookies and macaroons (except back then we did not know that's what they were called) all our childhood that came either commercially packed or baked in our local bakeries. we don't really know why it took us this long to bake them on our own. now that we have, we're no longer buying them. ever.
ingredients
200 gm desiccated coconut
1 cup caster sugar
2 large egg whites
1 tsp vanilla essence
a pinch of salt
instructions
Preheat the oven to 350°F or 180°C.
Toast the desiccated coconut on a low flame in a pan taking care not to burn. Set aside to cool slightly before using.
Place the egg whites, sugar, vanilla, and salt in a large bowl. Whisk until the whites and sugar are completely combined and glossy.
Fold in the egg white mixture into the desiccated coconut.
Line a rimmed baking sheet with parchment paper. Shape the coconut mixture into small balls about 1 1/2-inches in diameter. Space them an inch or so apart on the baking sheet.
Bake the coconut mounds until golden-brown, 15 to 20 minutes.
Let the coconut mounds cool on the baking sheet for 5 minutes, then transfer to a wire rack to cool completely.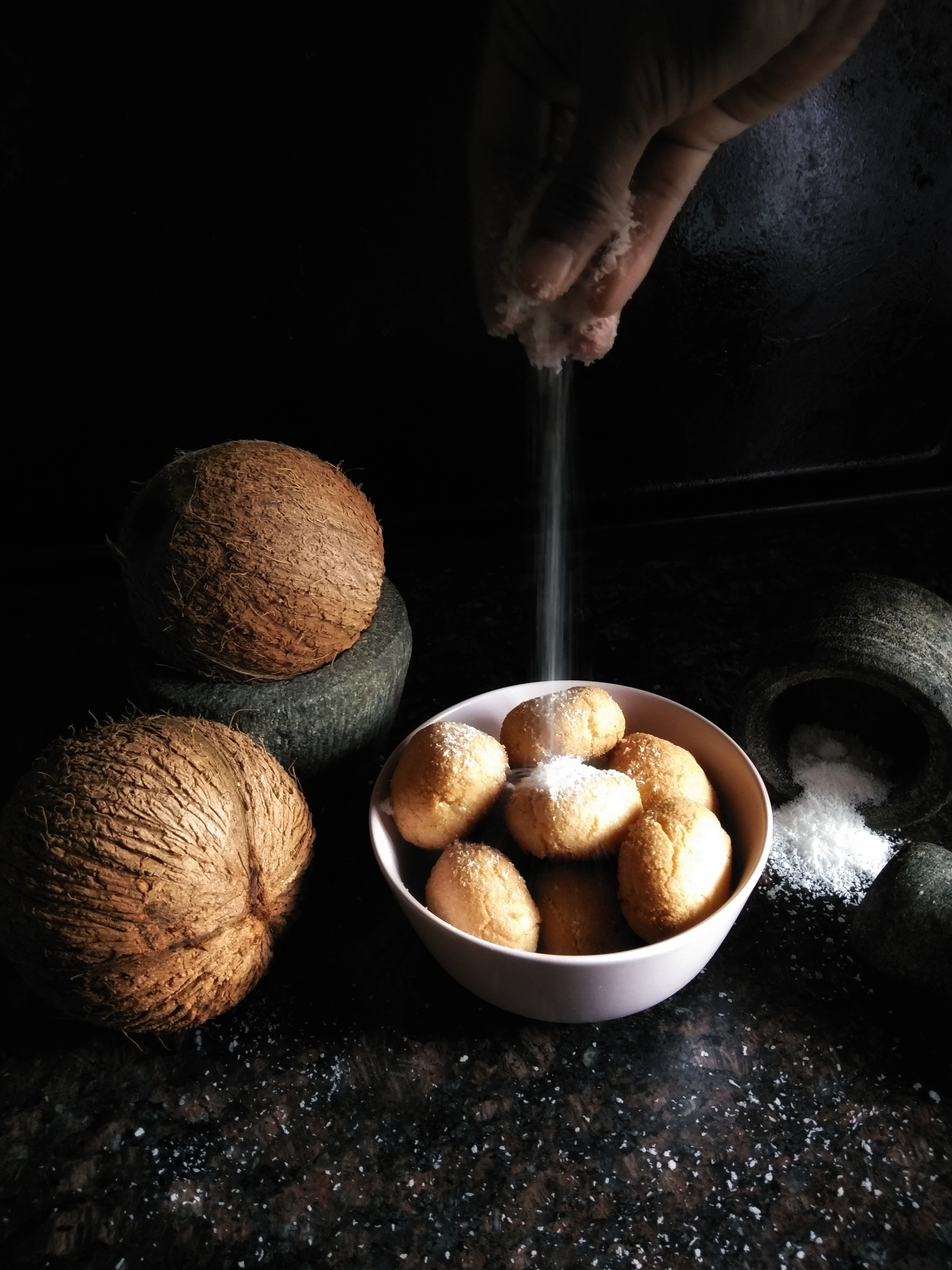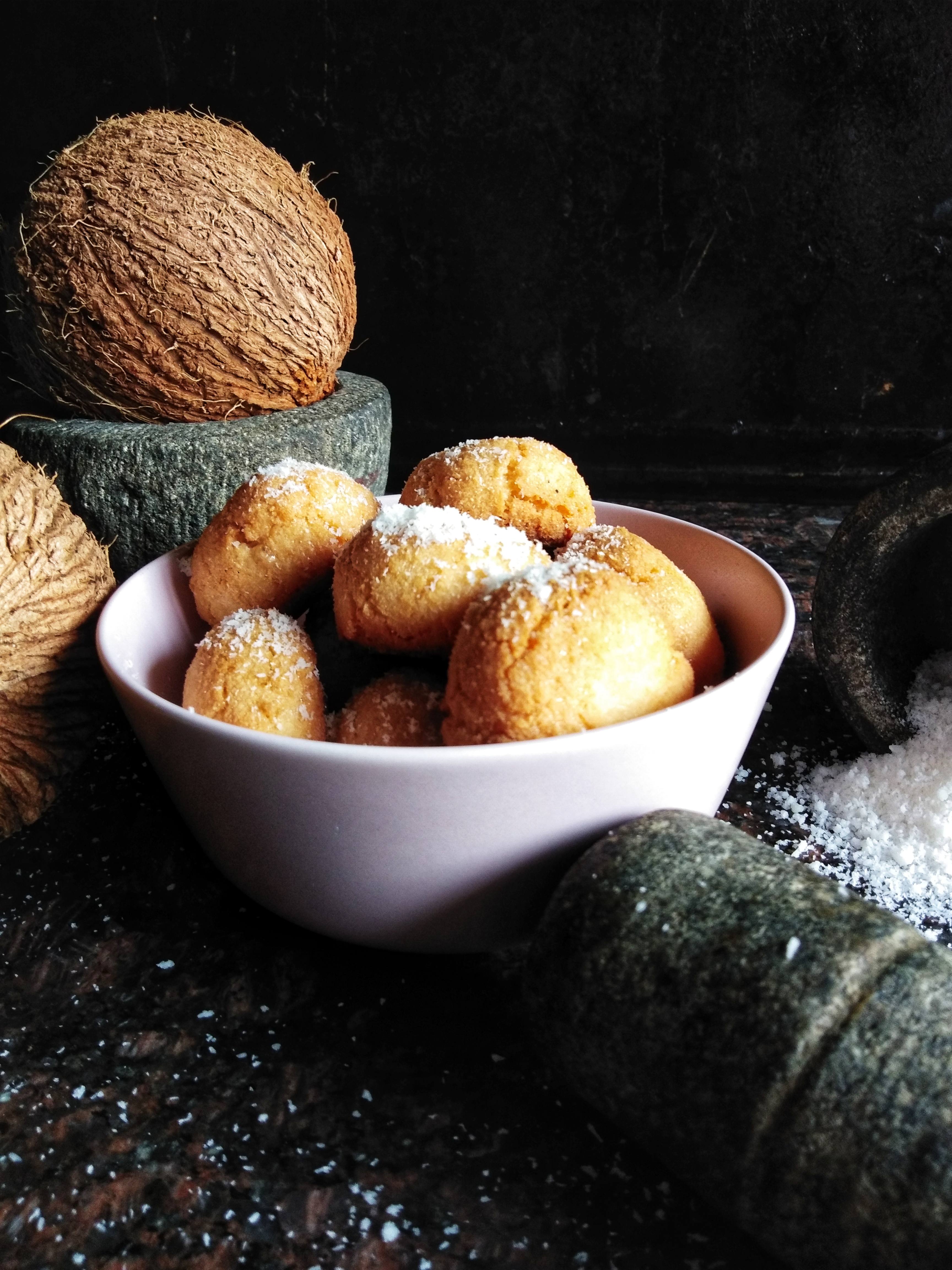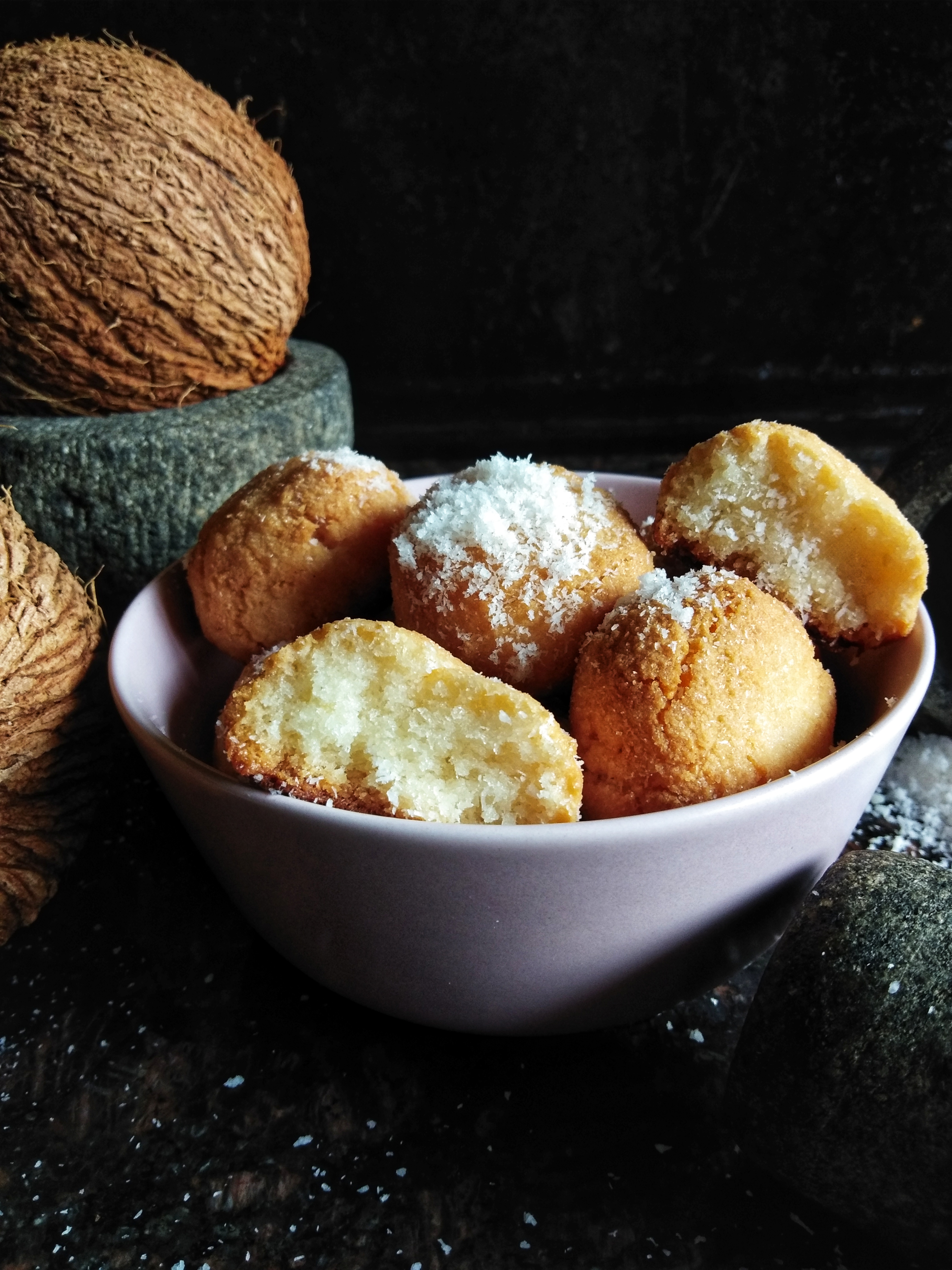 our verdict
we decided to make them mound-shaped and not the usual macaroon-shaped ones you find in stores. they're crunchy on the outside and chewy in the middle and the sugar sort of amalgamates rendering a crystalline glaze should you hold one to the light. they're perfect on their own with no added flavor or embellishment required.
---
---