Savioardi / Ladyfingers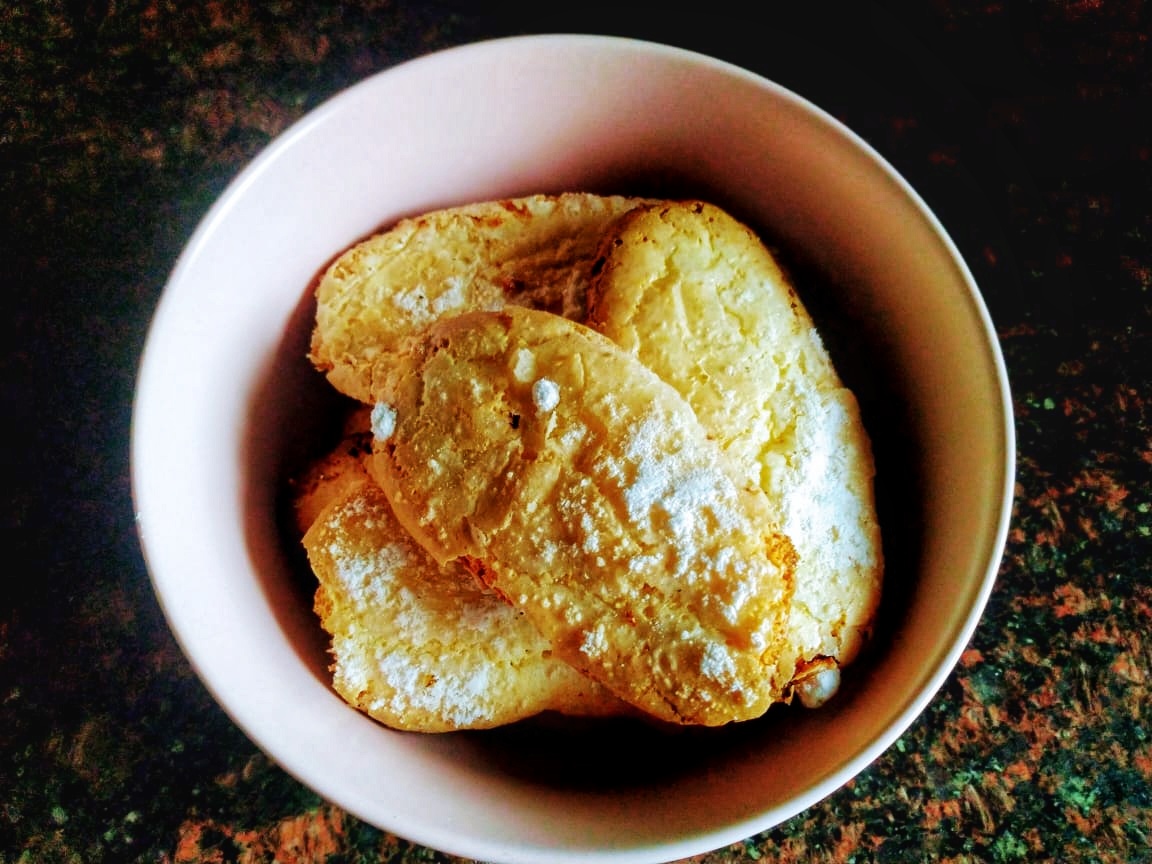 Ladyfingers or Savioardi, as they are known in Italian or Sponge Fingers in British English or Boudoir in French, are low density egg based sponge biscuits. They are usually used for desserts such as Trifles, Charlottes or the more commonly know Tiramisu. These biscuits are usually soaked in coffee or liqueur to absorb their flavours. In India, an imported packet of biscuits does not come cheap so we decided to make them ourselves.
From what we know, is that, Ladyfingers originated in the late 15th century at the court of the Duchy of Savoy and were created to mark the occasion of a visit by the King of France. Later they were given the name Savoiardi and recognized as an "official" court biscuit. They were particularly appreciated by the young members of the court and offered to visitors as a symbol of the local cuisine.
Ingredients
3 large eggs, separated
3/4 cup all purpose flour
2 tbsp cornflour
1 cup granulated sugar, divided into 1/2 cup each
1 tsp vanilla extract
2 tsp lemon juice
zest of a lemon
pinch of salt
icing sugar for dusting
Method
Pre heat your oven to 180 degree Celsius. Line two baking sheets with butter or parchment paper. Open a piping bag and fit it in a large glass, you can add a 1/2 inch mouth to the bag. Get all your ingredients ready.
In a large bowl beat together the egg whites with 1/2 cup of sugar and 1 tsp of lemon juice till stiff peaks form. Set aside.
In another large bowl beat together egg yolks, 1/2 cup sugar, 1 tsp of lemon juice, vanilla extract, zest and salt, till it turns pale yellow and thick. Use an electric beater. Sift over the flour and cornflour and carefully fold in using a rubber spatula.
Now add the egg whites and fold them in carefully till smooth.
Pour the mixture into the piping bag and pipe 2 to 3 inch long fingers on the lined baking sheet, you should yield 30 pieces. Sift over the icing sugar, wait 5 mins and again sift another batch of icing sugar. Make sure the biscuits are well coated. Put them in the oven and bake for 20 to 25 mins. They should be golden on top. Remove from the oven and cool for 5 mins and while still warm remove them with the help of a flat spatula from the baking sheet and serve or store them in air tight containers for further use.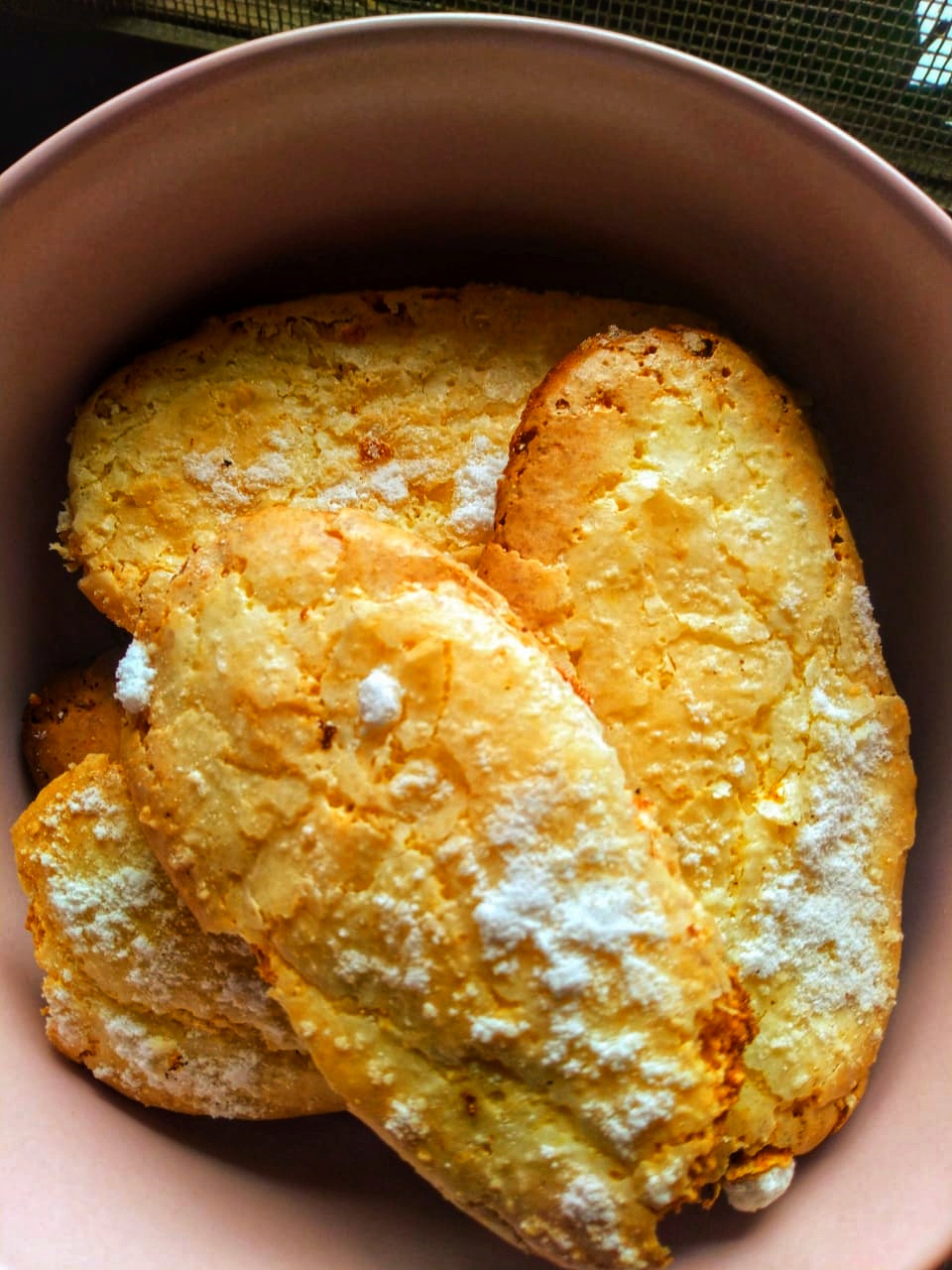 ---
---