Mascarpone Cheese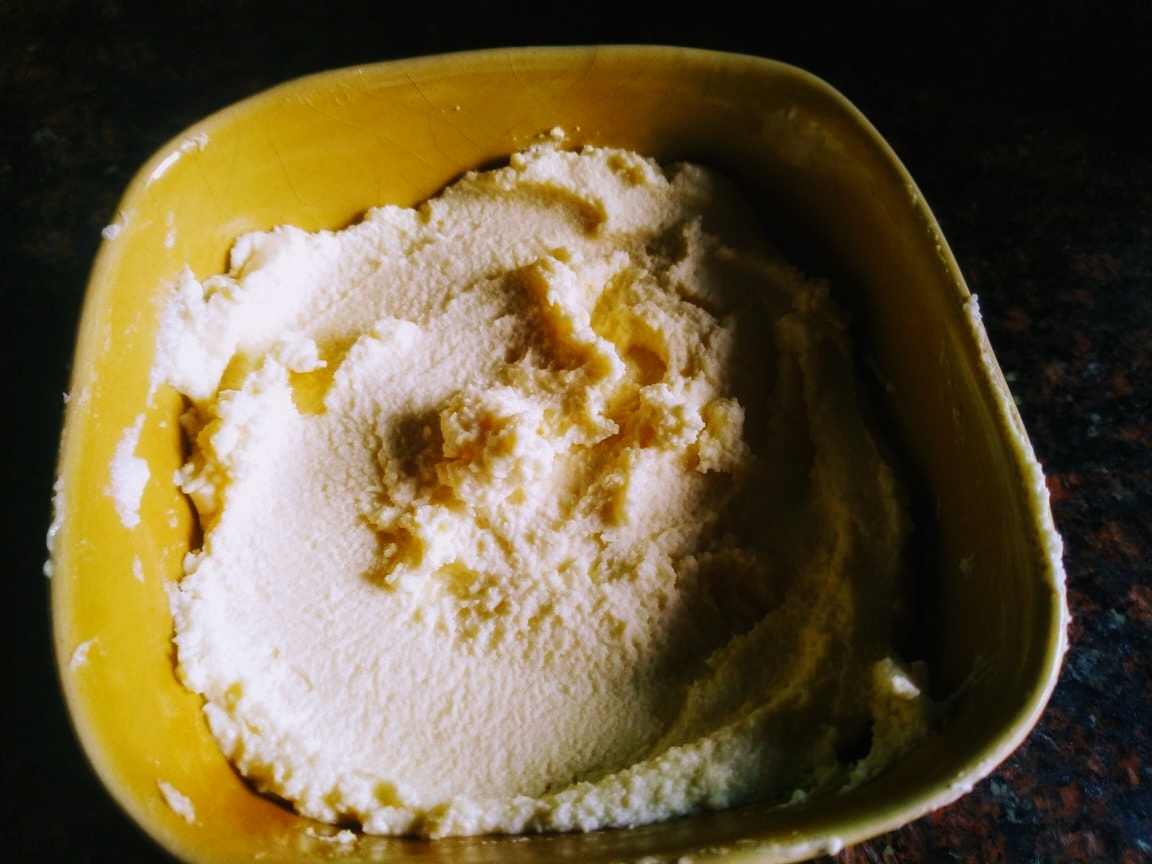 We love cheese and fancy baking and creating new flavors with them. However, not all cheese are easy to come by in India and even if they do find their way here from faraway lands, they aren't cost effective for the quantity they come for, making cooking with them a rather expensive affair.
Mascarpone cheese is one such cheese that isn't easy to find. It is a rather smooth, creamy and delicious cheese usually used in desserts or just laid over stewed fruits drizzled with some honey, elevating the whole experience to another level altogether. Since it is quite an expensive cheese in India, we decided to try our hands at making our own!
Ingredients
2 1/2 cups thick cream
2 1/2 tbsp lemon juice
a cheese cloth
sieve
saucepan
a large bowl filled with ice to fit the saucepan
Method
In a saucepan, pour the cream and bring it to a simmer not a boil, over medium heat. As soon as it comes to a simmer, lower the heat and add the lemon juice and keep stirring for 15 to 25 mins, it took us 25 mins on low heat, until the cream thickens. As soon as it thickens, remove it from the heat and put it in an ice bath to cool down. If you don't have an ice bath then you can just let the cream mixture pan sit in a pan with normal tap water to cool it down. Once it's cool, transfer the mixture to a cheese cloth lined sieved over a large pan. Cover it with a plate and refrigerate it for 12 hours. Remove it and store in a container. The cheese is creamy and perfect for desserts. Before using let it sit out for a bit.
You can make a delicious Tiramisu from our homemade Mascarpone cheese.
---
---