The Bombay Bakery Trail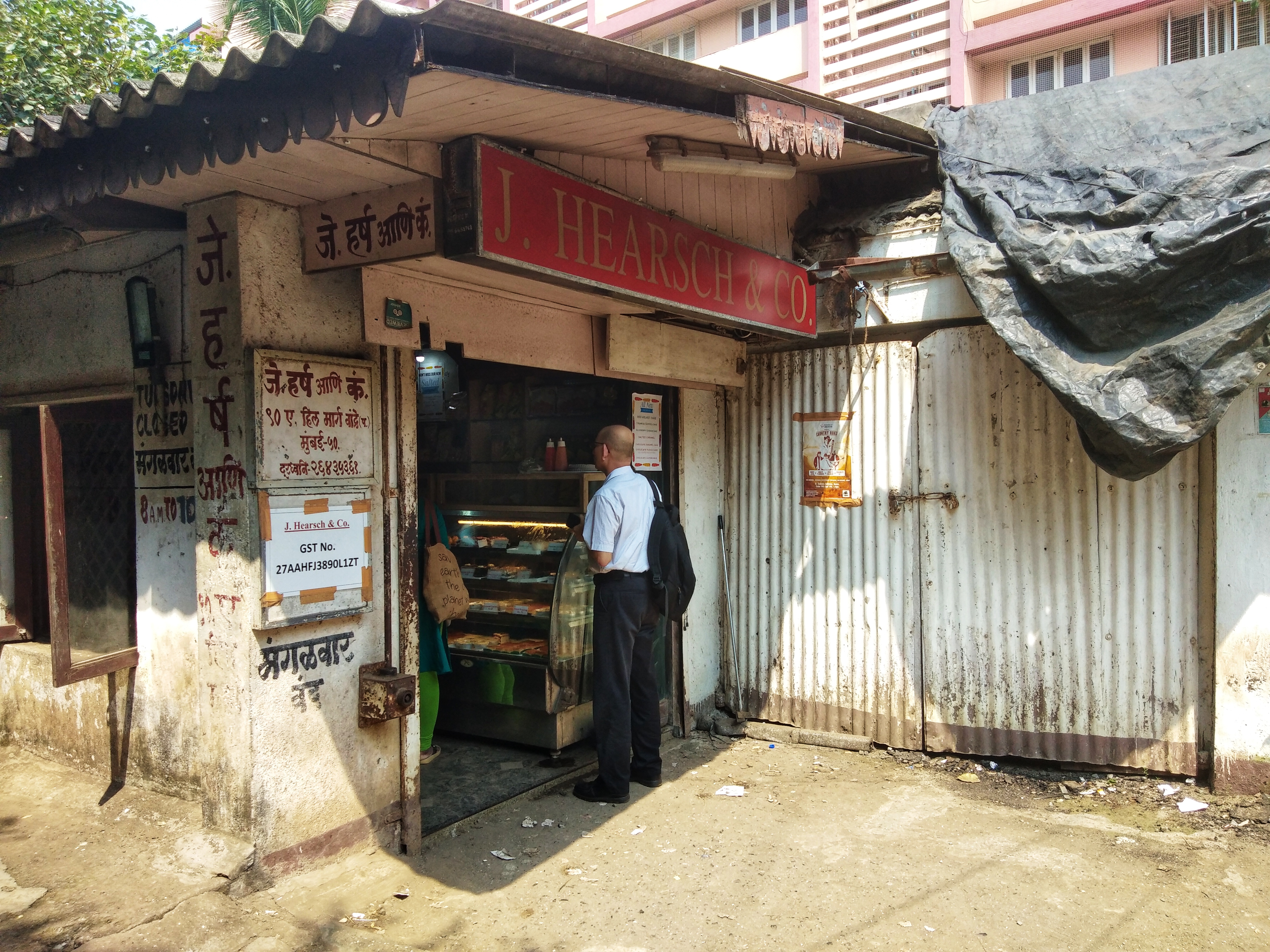 Bombay is home to both of us, and one of us actually grew up here. we are a bread-republic with the humble Bombay pav needing no introduction of its own. the unassuming vada pav is the most trusted street food and one that's synonymous with Bombay. with no particular reason in mind, we decided to revisit some of the iconic bakeries in Bombay to see how they've survived the competition and have continued to thrive completely oblivious and unyielding to the modern bakeries of the time.
we started our trail with the iconic Hearsch Bakery in Bandra. now, its history has been discussed enough and more on the blogosphere so we're diving straight for the food. it's no surprise why the place continues to flourish when its USP remains its affordability and no, we're not discounting the food or flavor for it.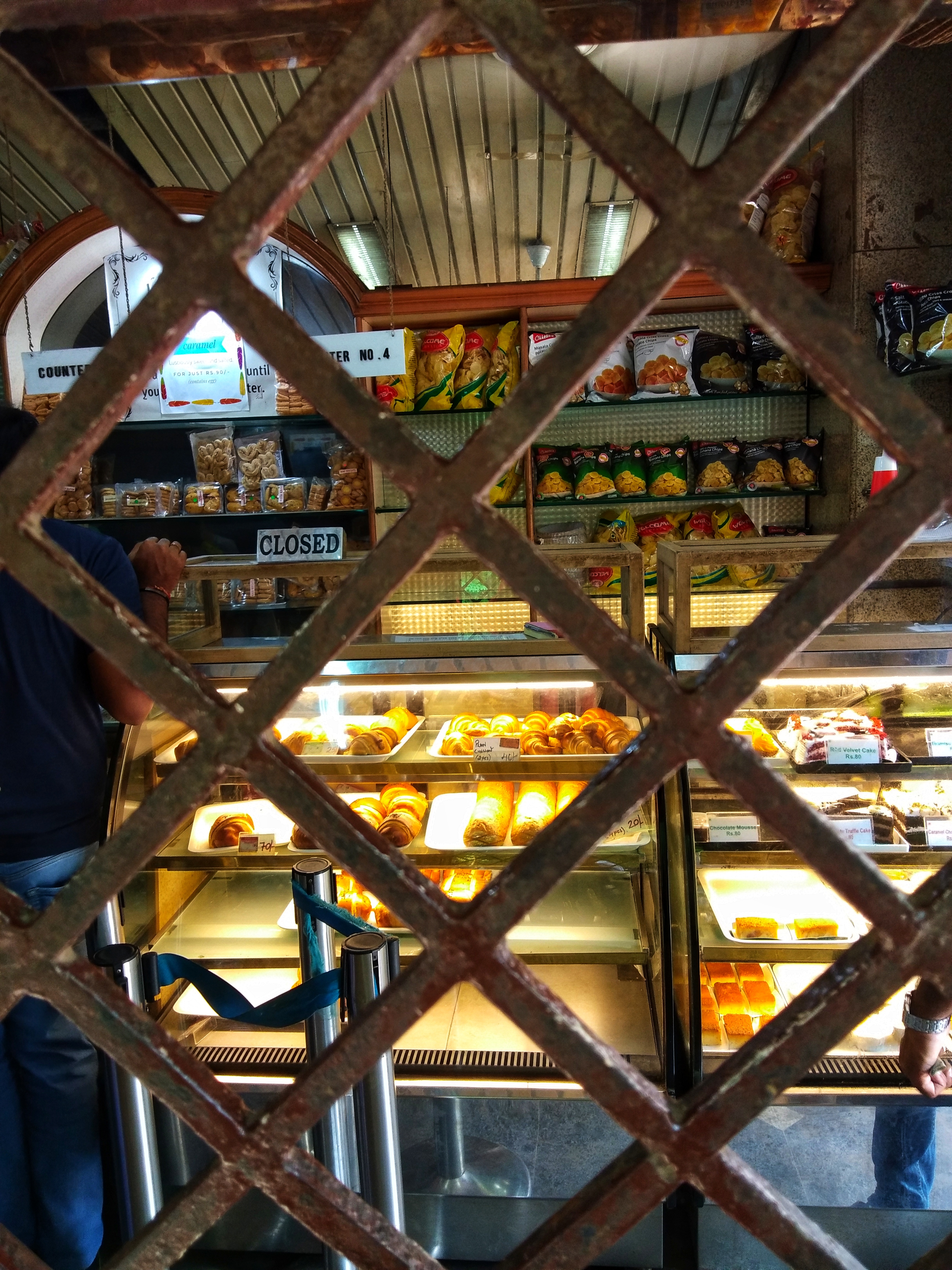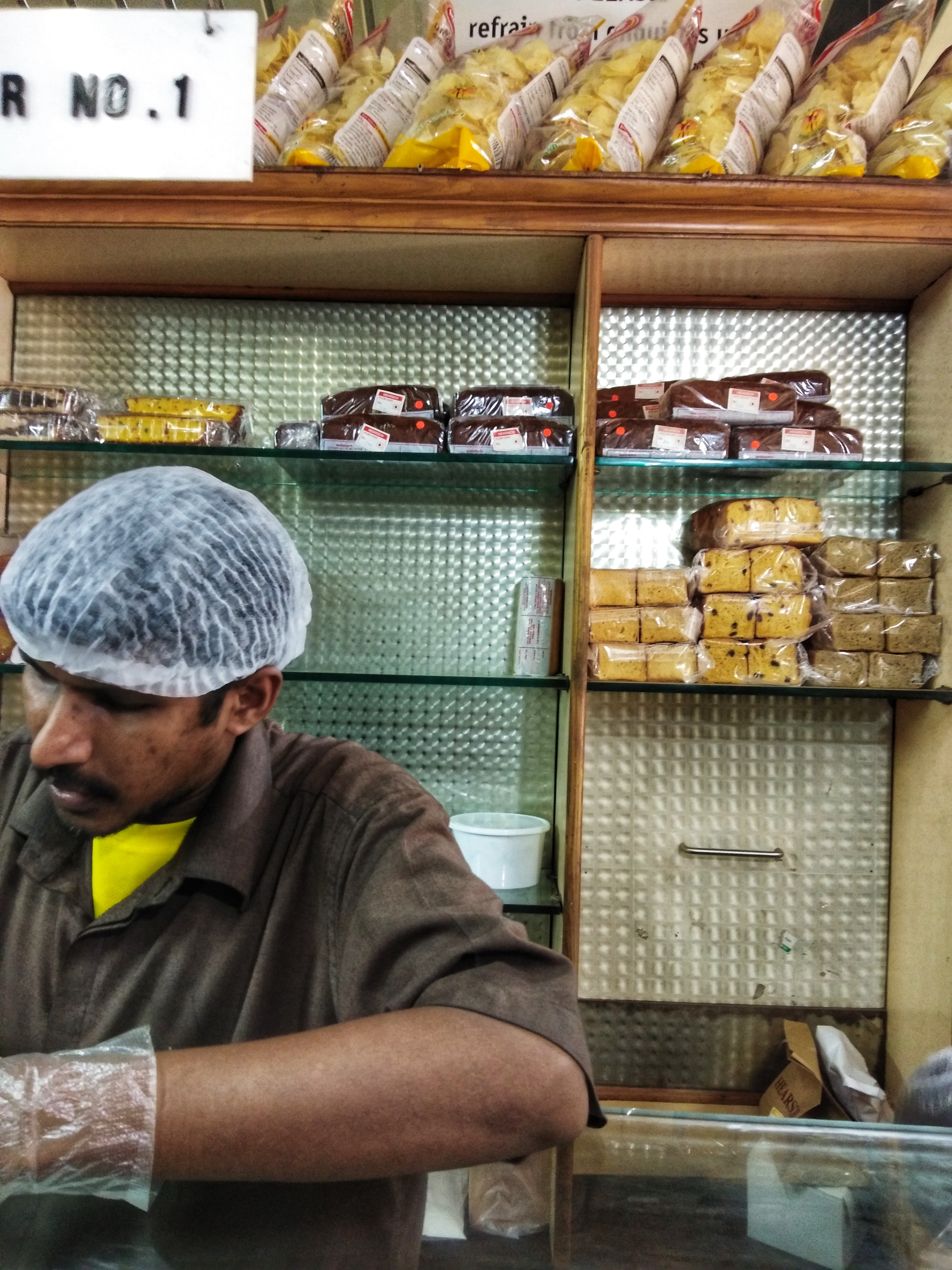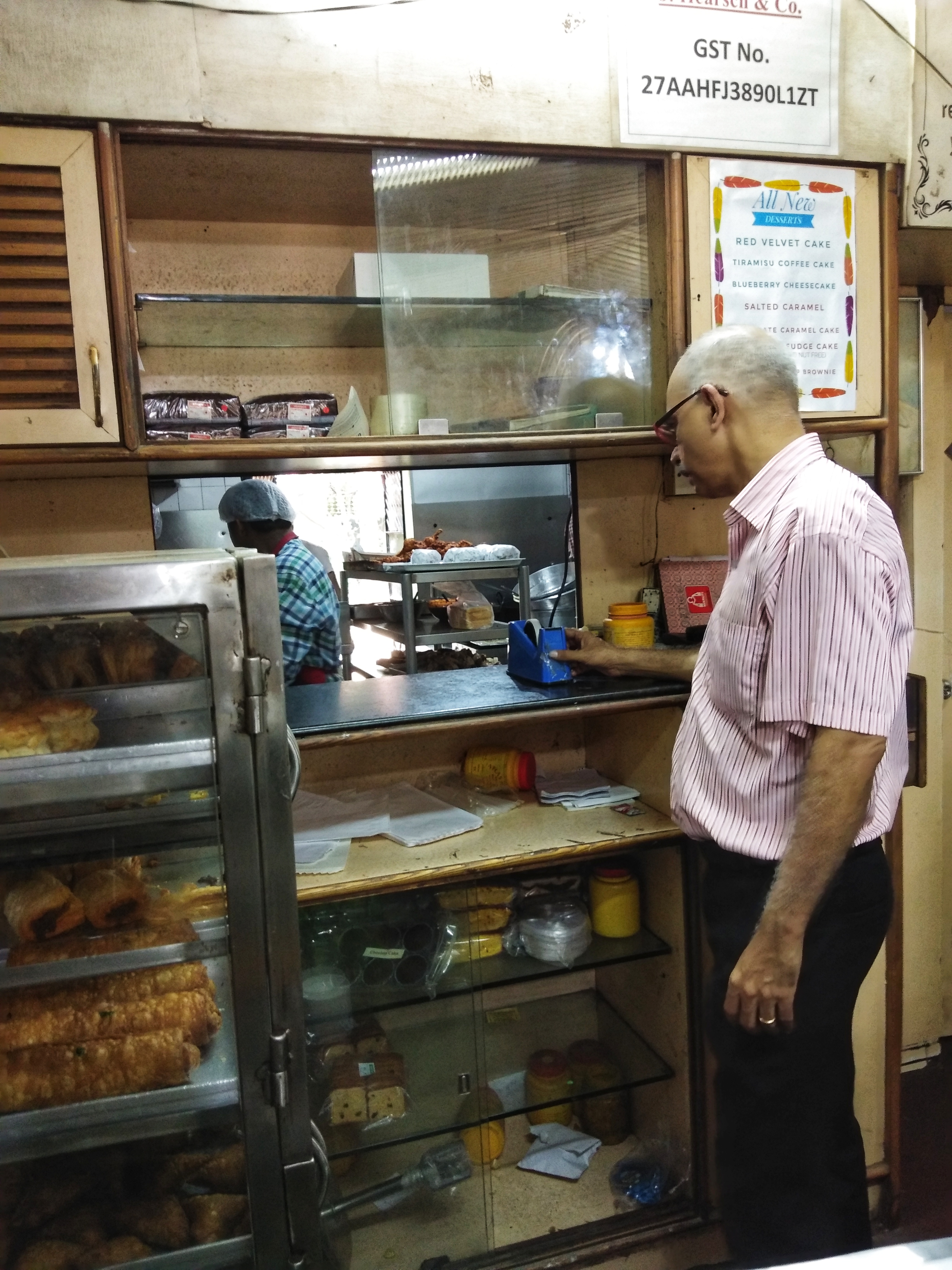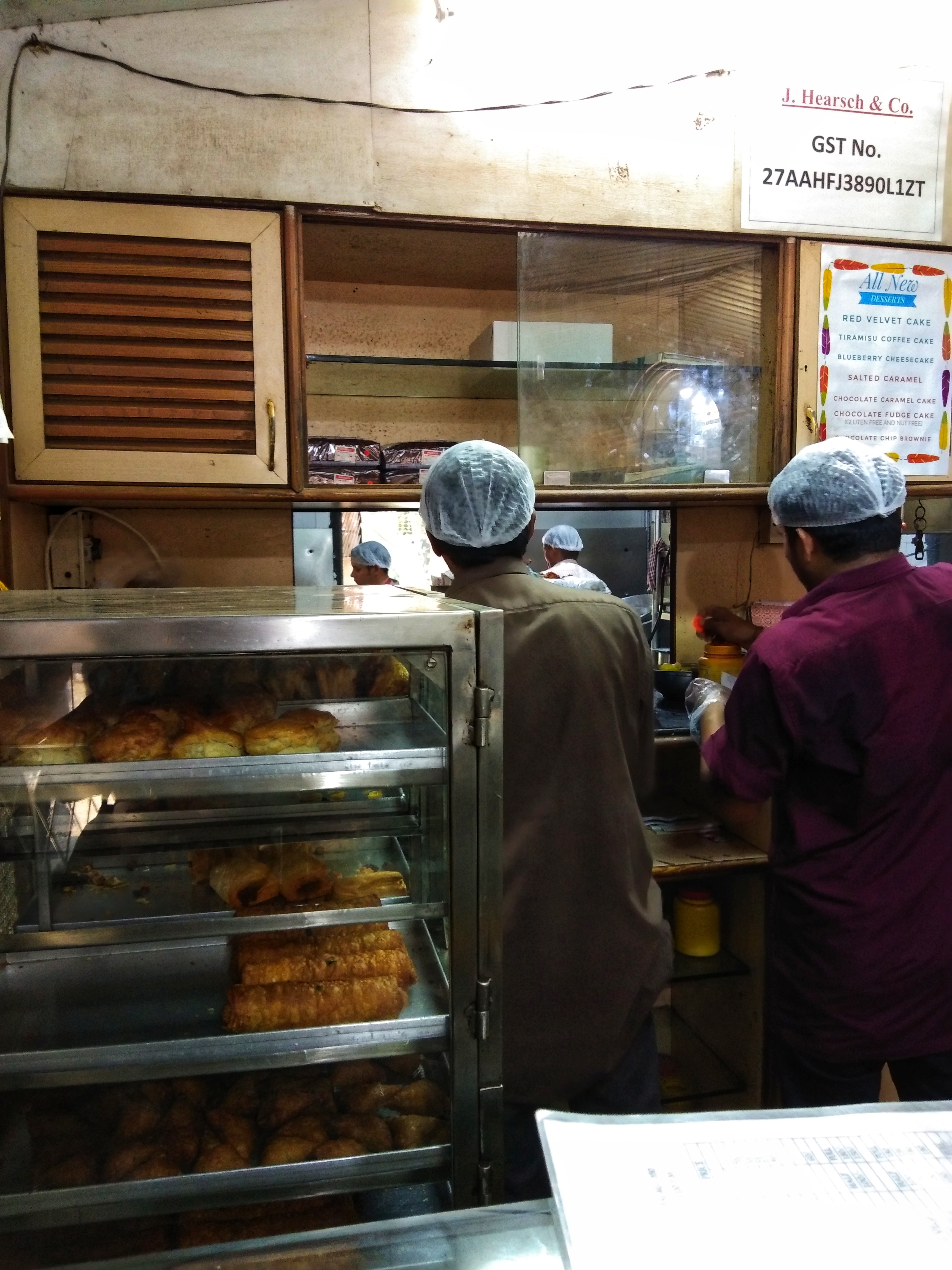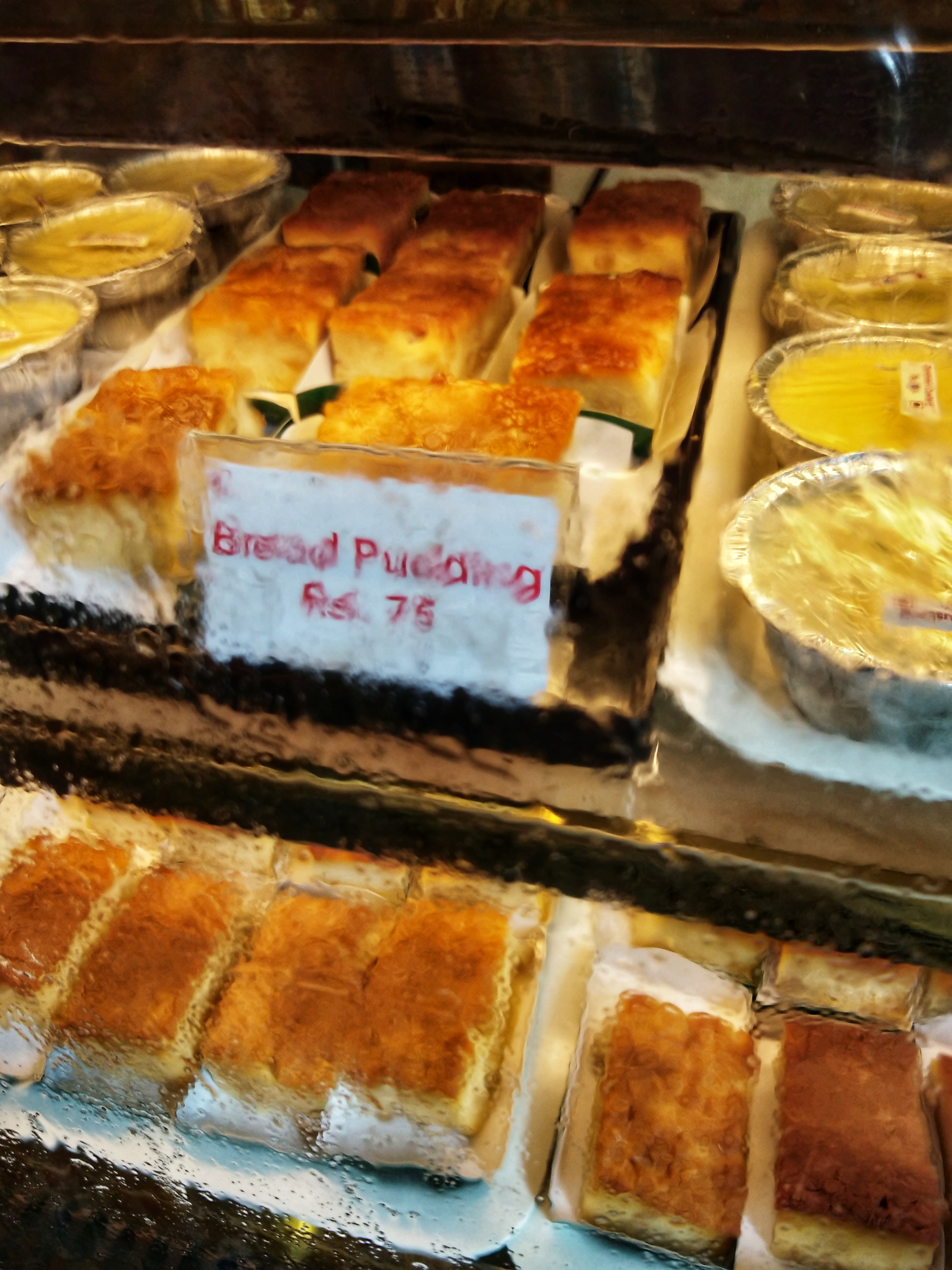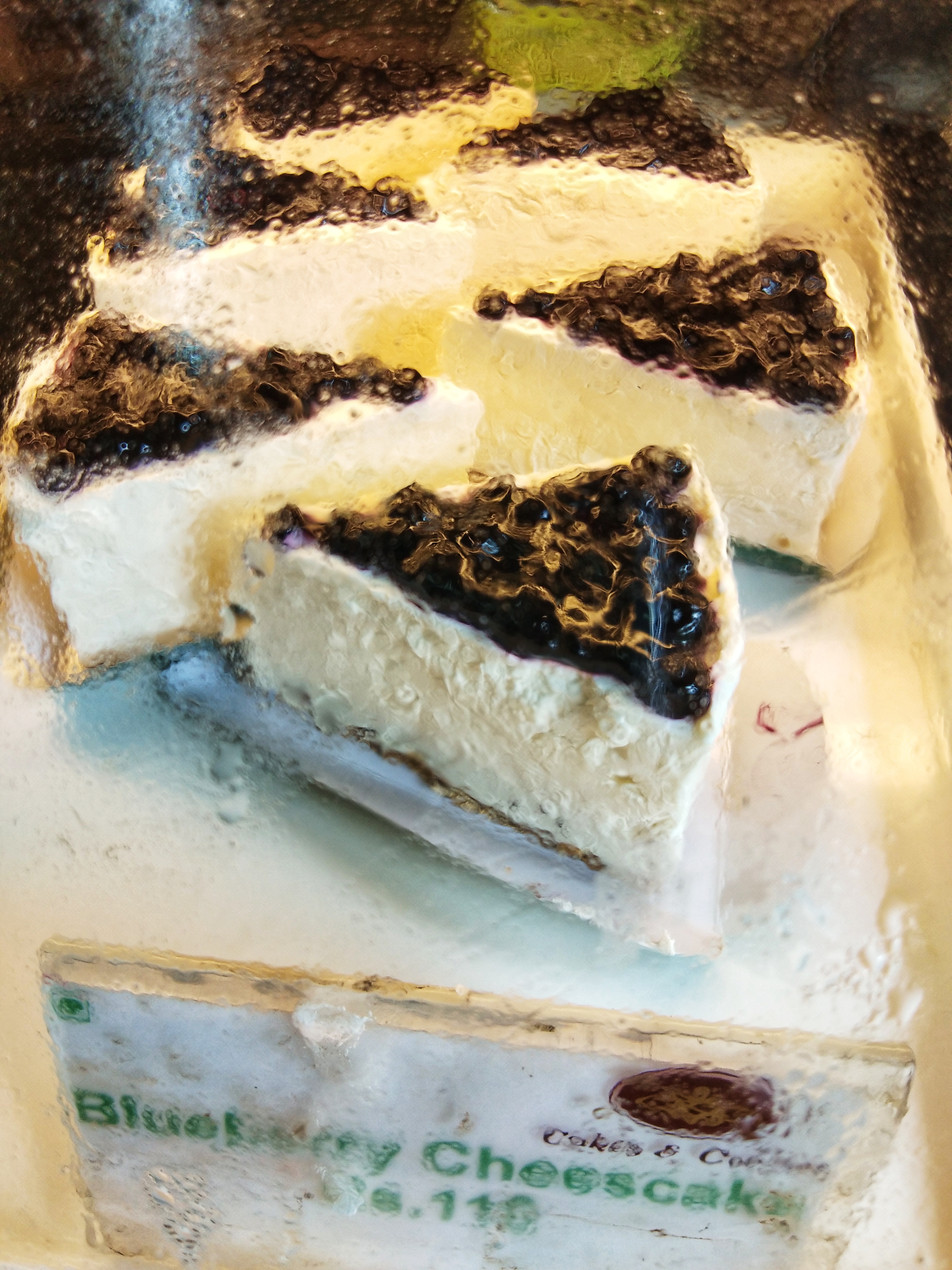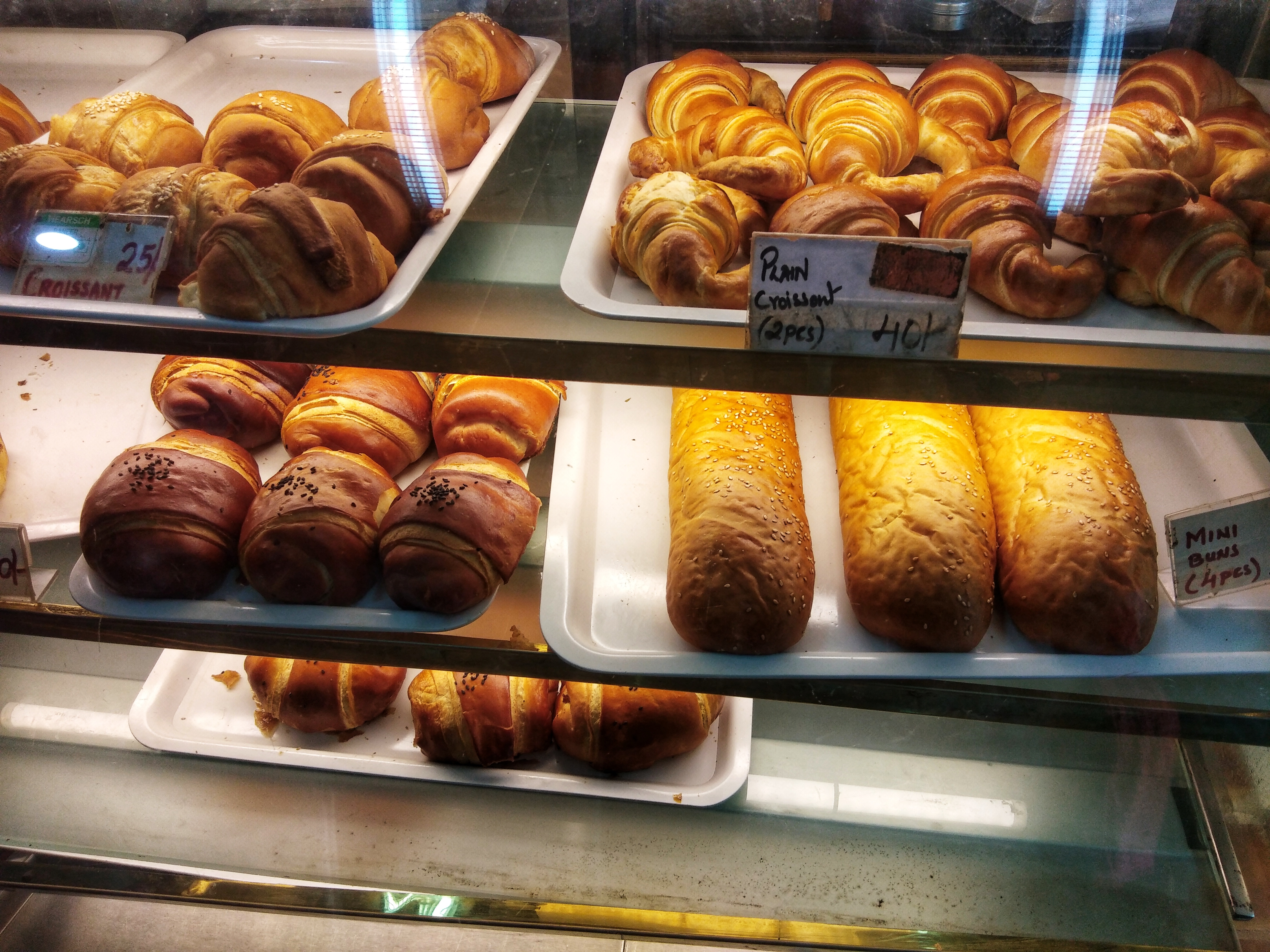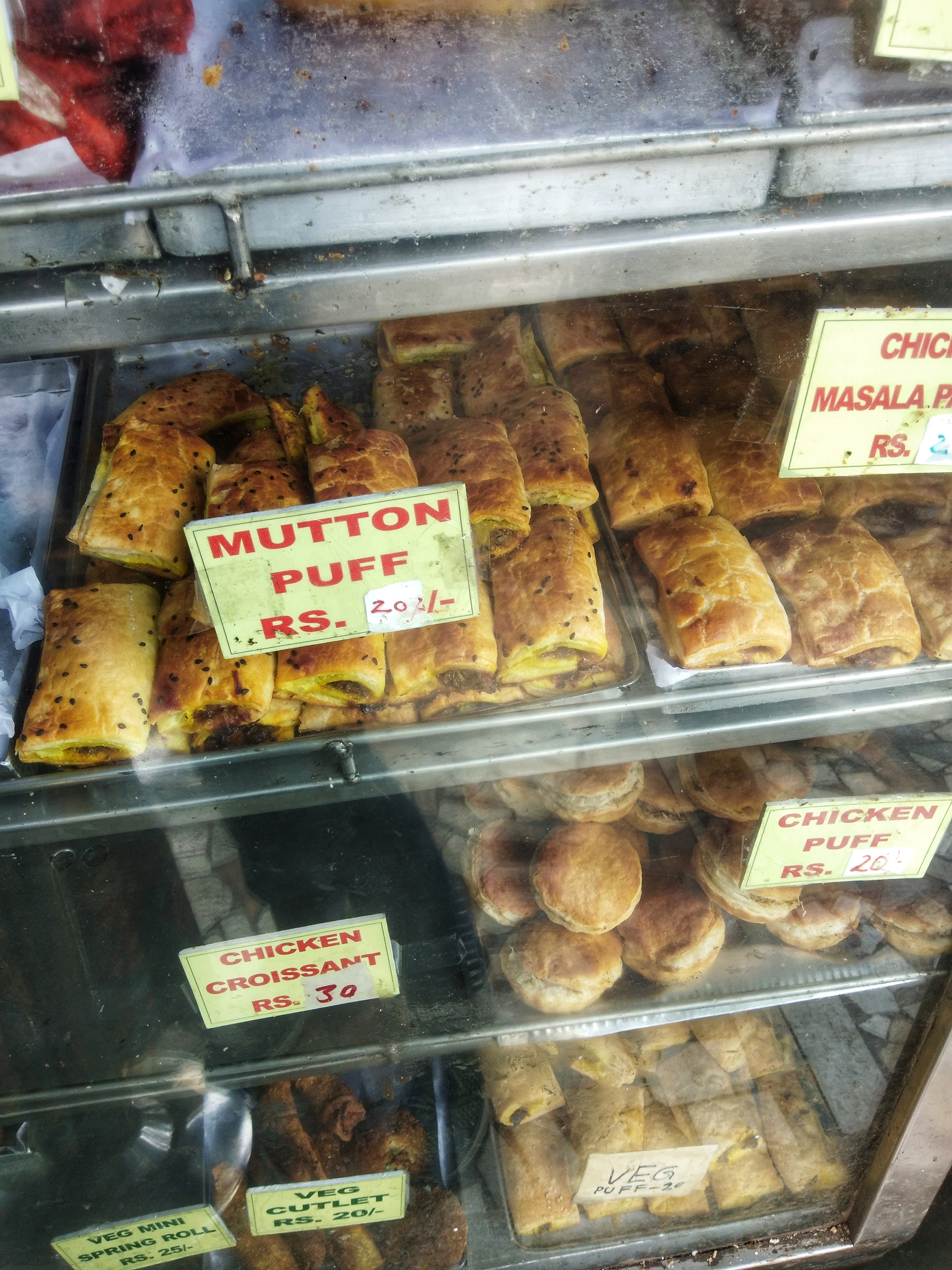 what we tried and our verdict
mutton roll, mutton samosa, chicken puff, bread pudding
the mutton roll and samosa were flavorful. the chicken puff was bland from a white sauce filling. the bread pudding was stodgy and comforting.
we hopped on to A1 City Bakery just around the corner from Hearsch right after. we tried to quiz the personnel on some history but they resigned to the premise that the staff kept changing ever so often that we'd have to call on the original founders for that kind of intel (laughs). so, strictly as always, we kept to the food. and it was quite a steal with all that we tried our mouths at.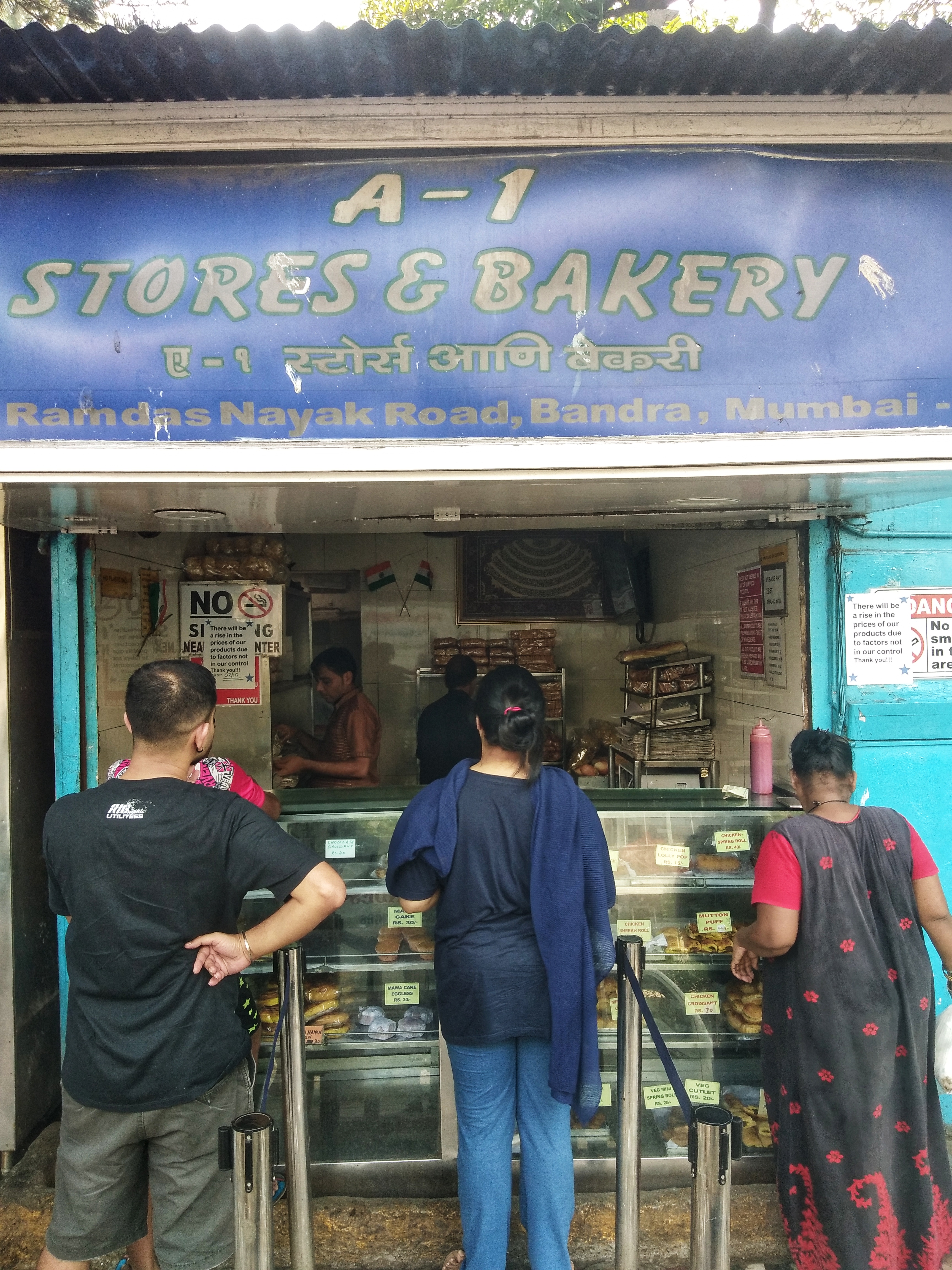 what we tried and our verdict
cheese balls, chicken croquet, chicken cream puff, mutton pattice, chicken pattice, mutton hotdog
the cheese balls and chicken croquets made for good finger food. the pattices and hotdogs were riddled with way too many onions making them rather sweet with hardly any meat to savor.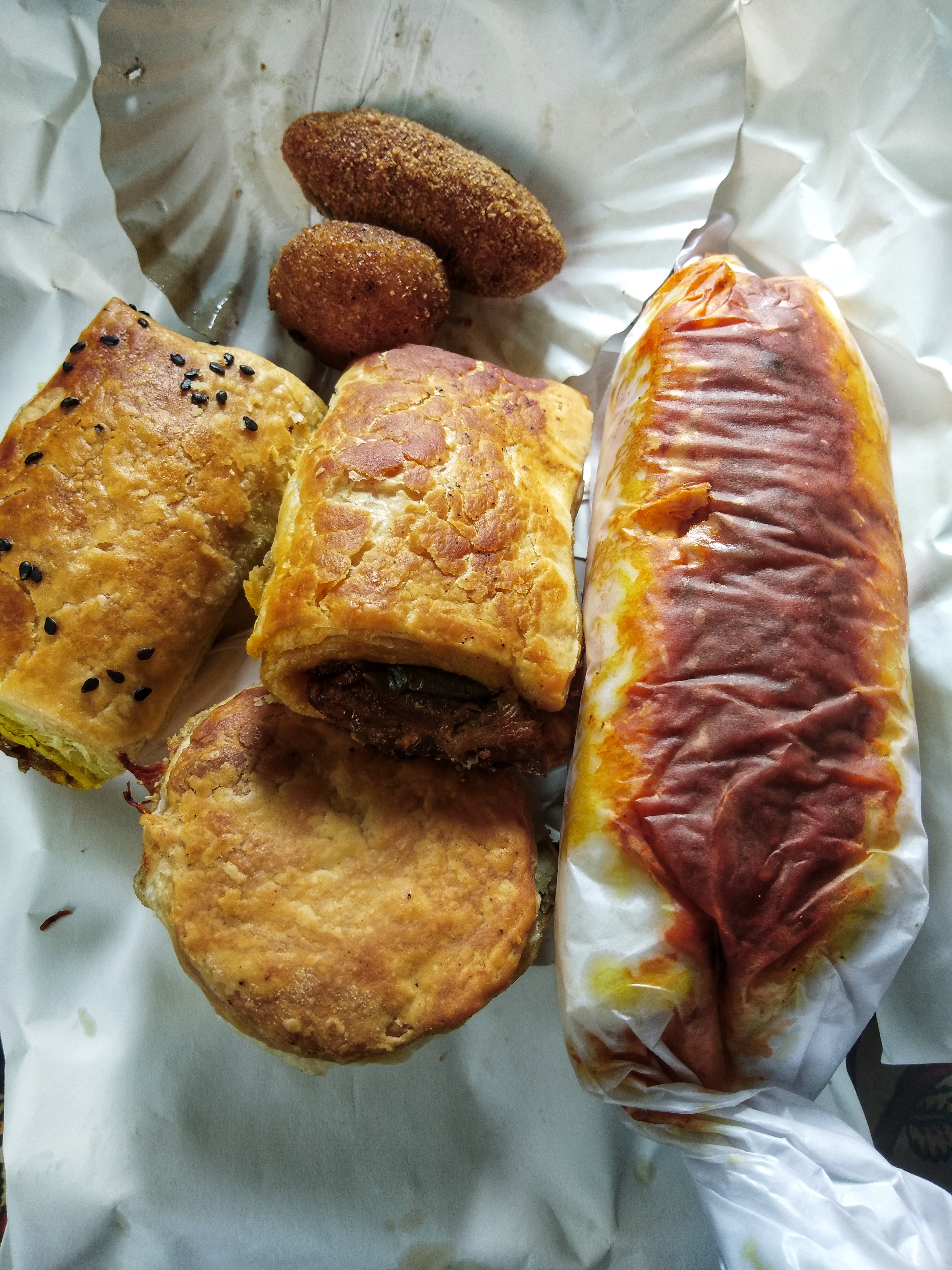 next on our trail was City Bakery, Worli. the scent of freshly baked bread or pav greeted us as we entered. and boy, it was the largest-sized portion of the fluffiest cottony pav we'd ever seen in a long time. and that sun-kissed color from the egg wash. need we say more? we also asked for some freshly baked bread loaf right off the oven. it was still warm to the touch with a crust to die for. with all the sampling we did at Bandra, we had no room for more. so we minimally sampled from their assorted cookie offering and parceled a little doggie bag home with us along with a lemon loaf cake which we thought was interesting and as recommended by the staff to be their bestseller.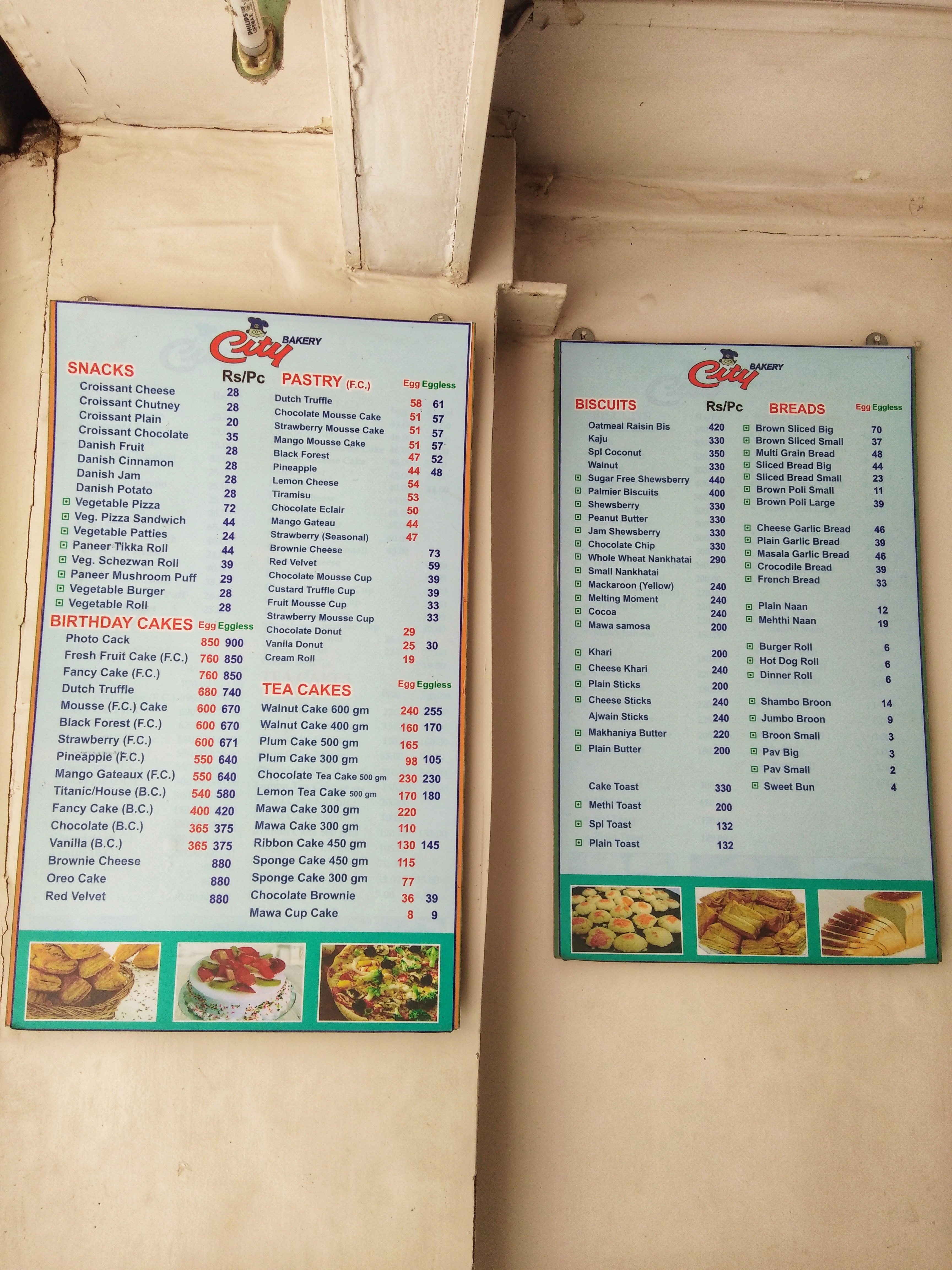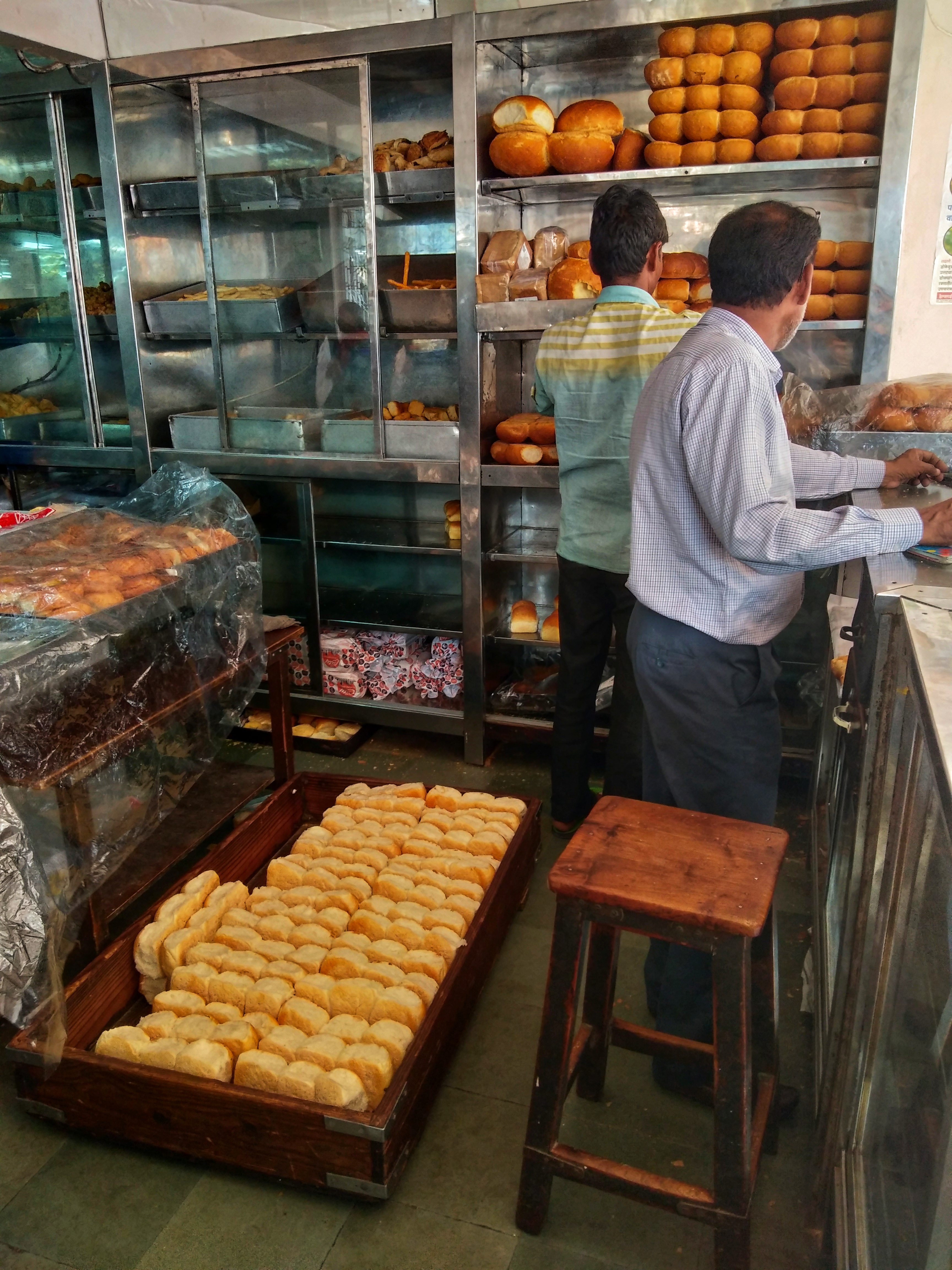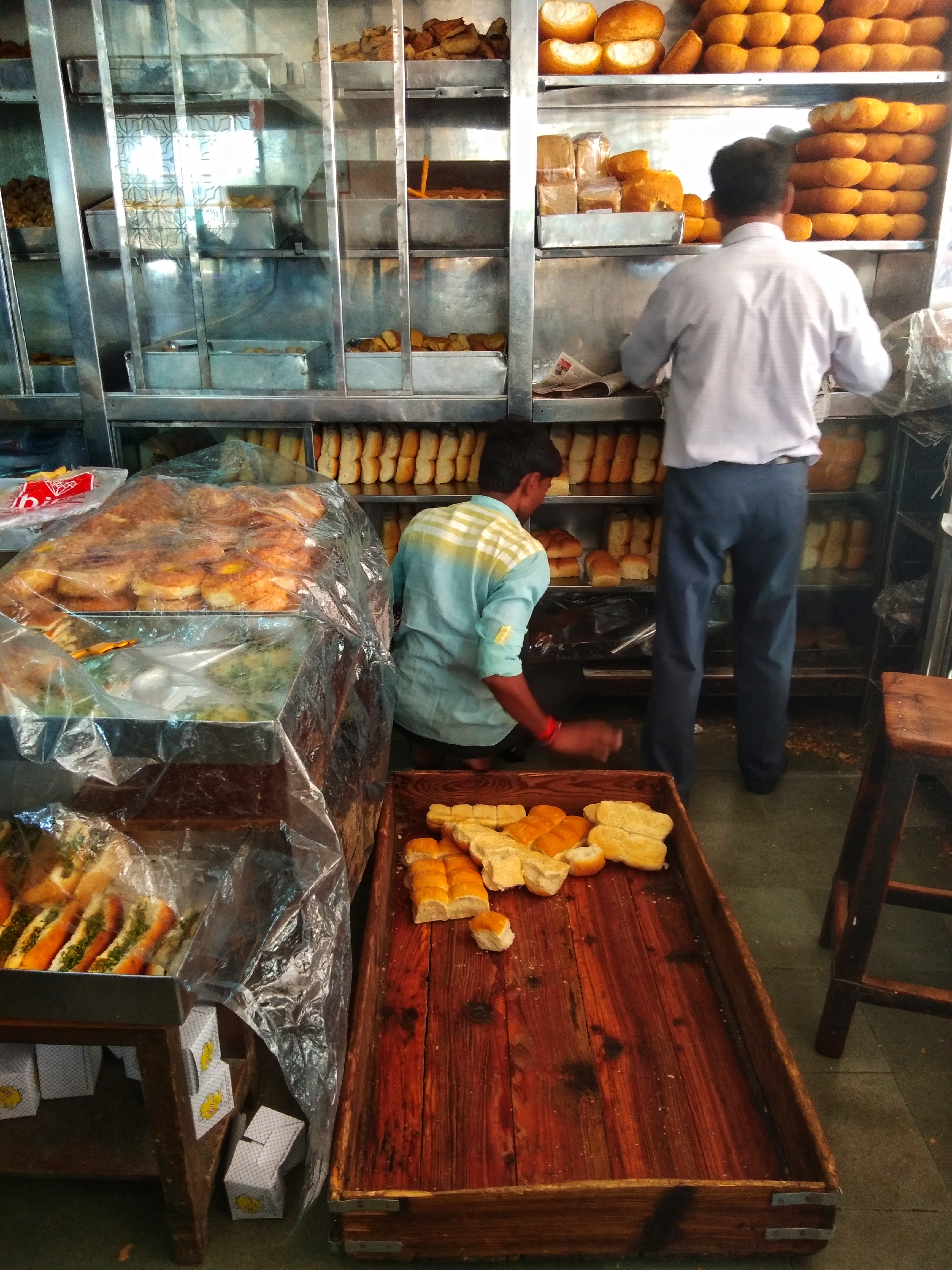 what we tried and our verdict
assorted cookies, pav, bread loaf, lemon loaf cake
the assorted cookies were nothing extraordinary though we thought the oatmeal cookie was chewy and flavorful. the pav and bread loaf were to die for. the lemon loaf cake was everything lemony with a dense moist crumb, making it truly, a bestseller.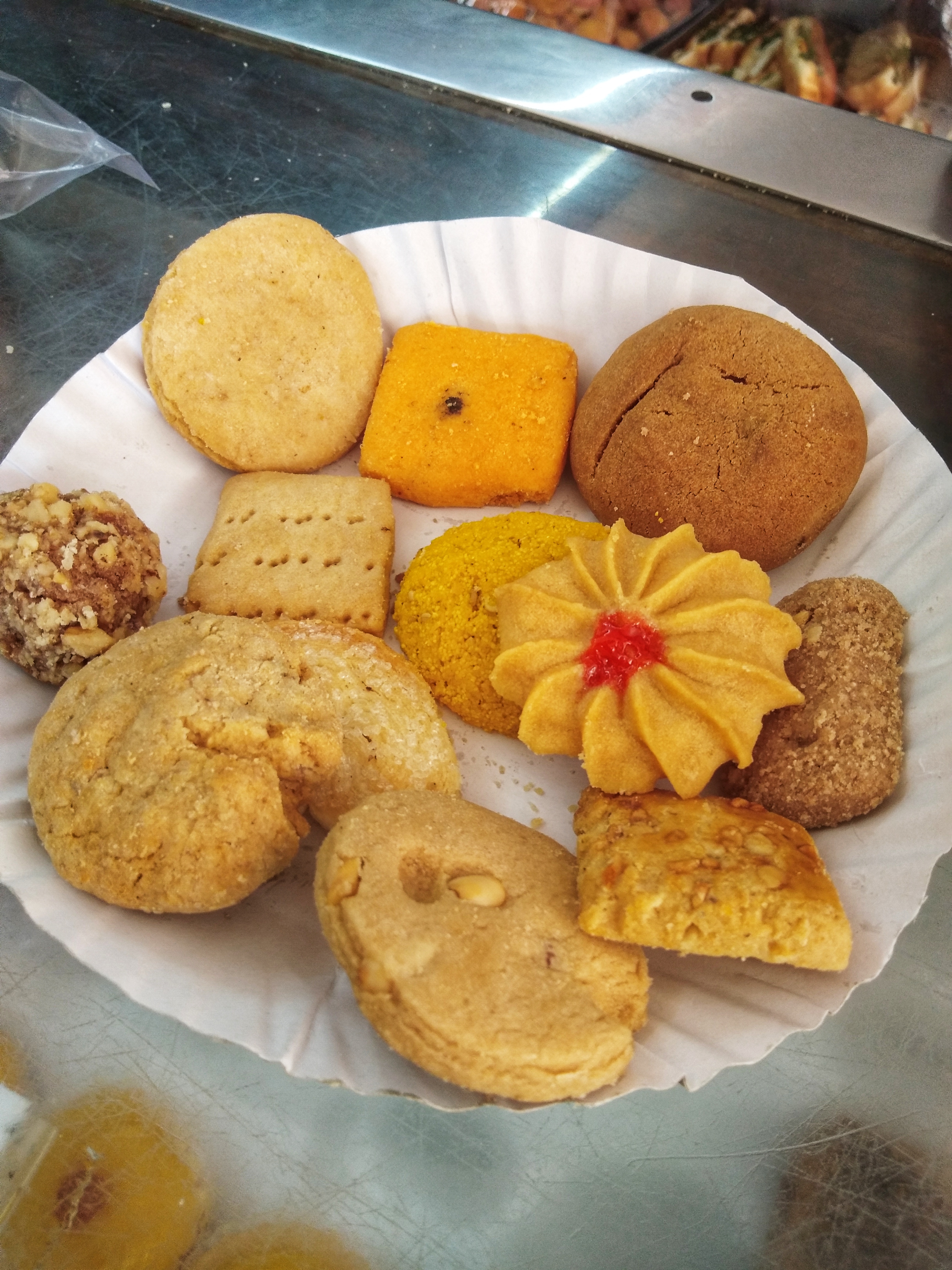 back on our trail, we could not, not drive further down to SoBo to revisit some of the largest names in Iranian Bakery history. we stopped at Kyani & Co. and though we wanted to recce some others such as Merwan and Paris Bakery, they were all found to be shut on a Sunday afternoon. but Kyani was a model of everything else we were found missing with so well. tired from our journey we treated ourselves to some lemon ginger soda which was a mean cheap version of lime cordial with a hint of ginger. so much to quench our thirst. we still did not have the appetite to sample so we let our eyes do a random survey of the baked goods at the sale counter before buying ourselves some traditional mawa cake and bread pudding to take home with.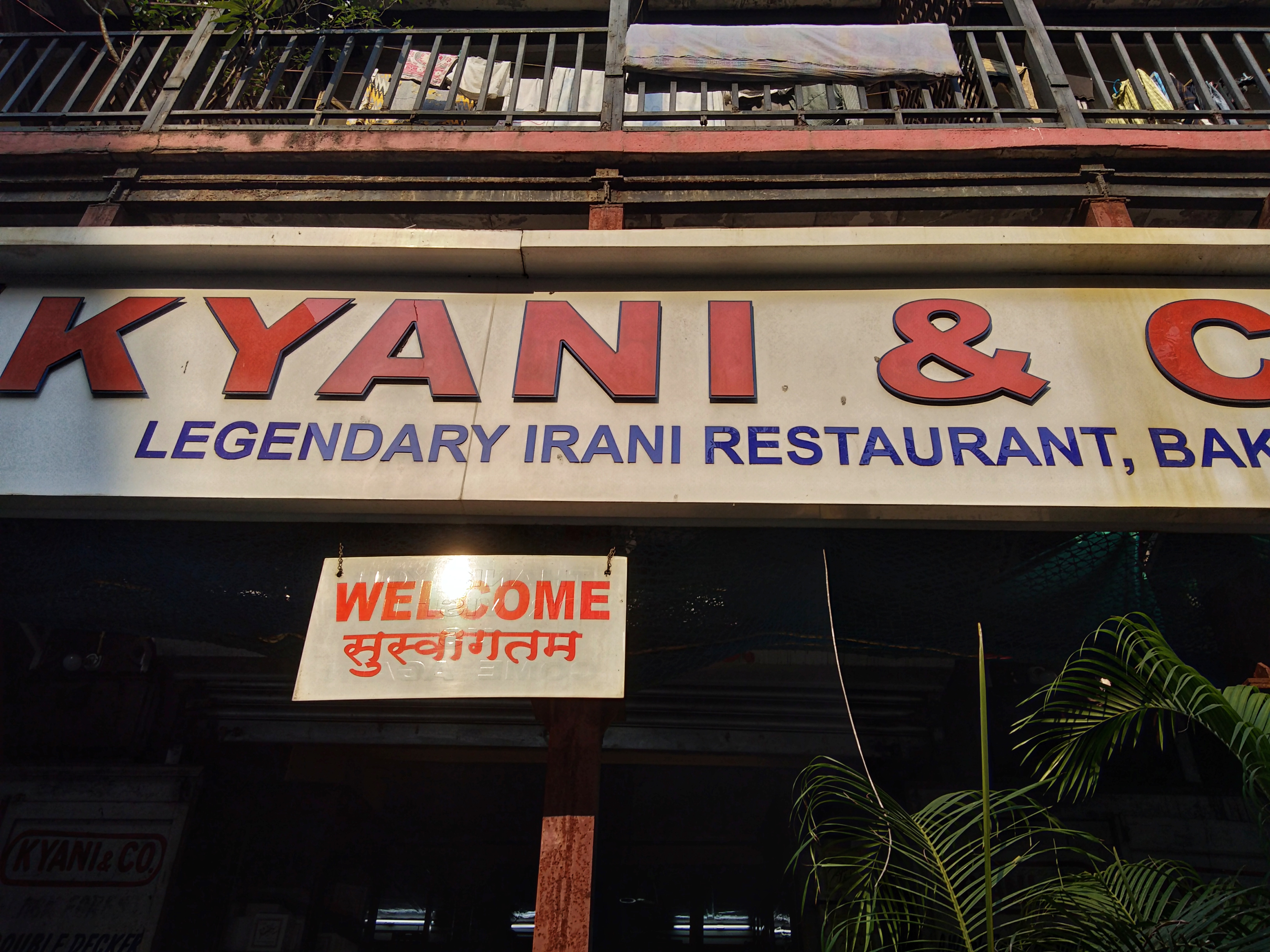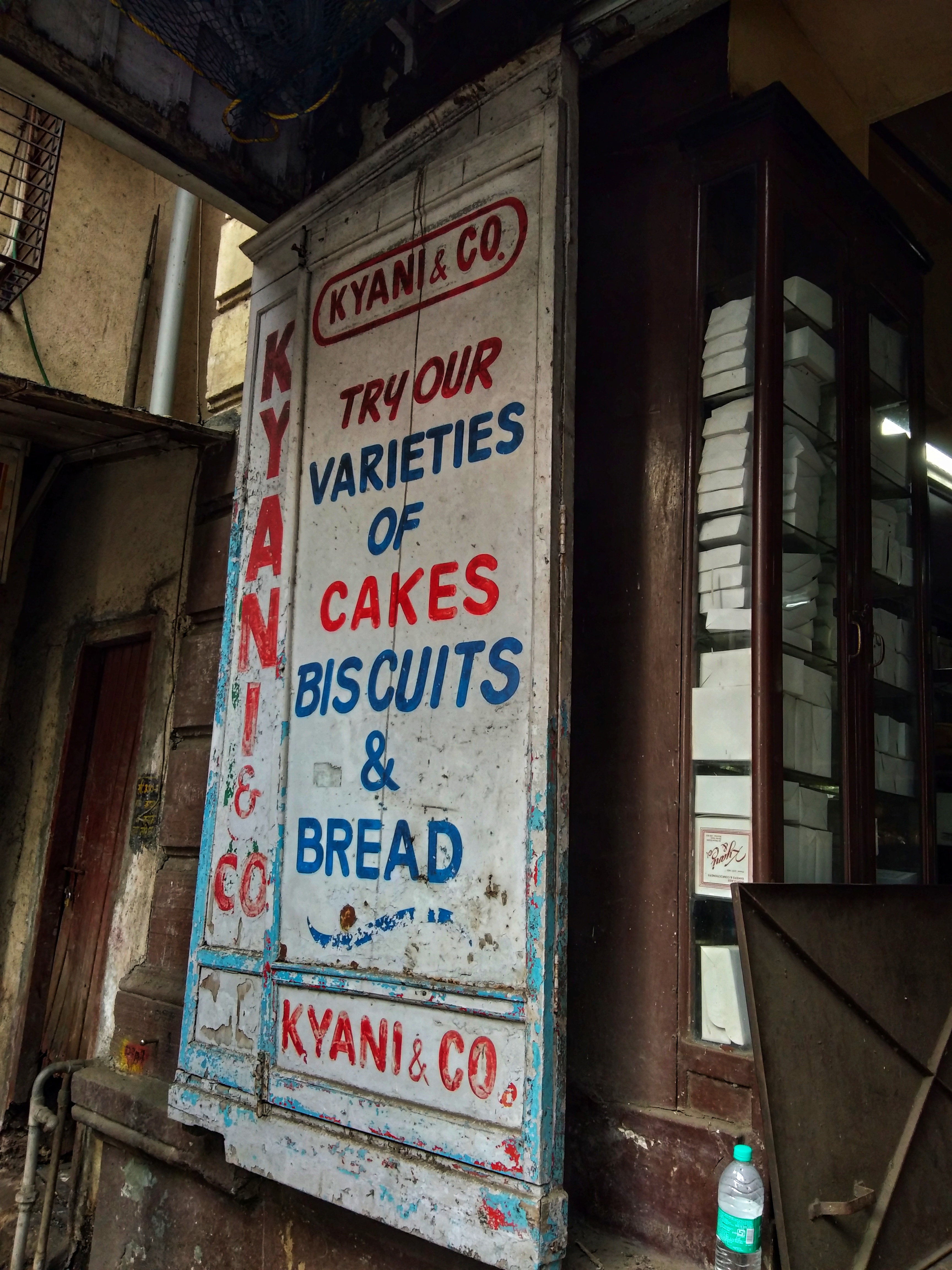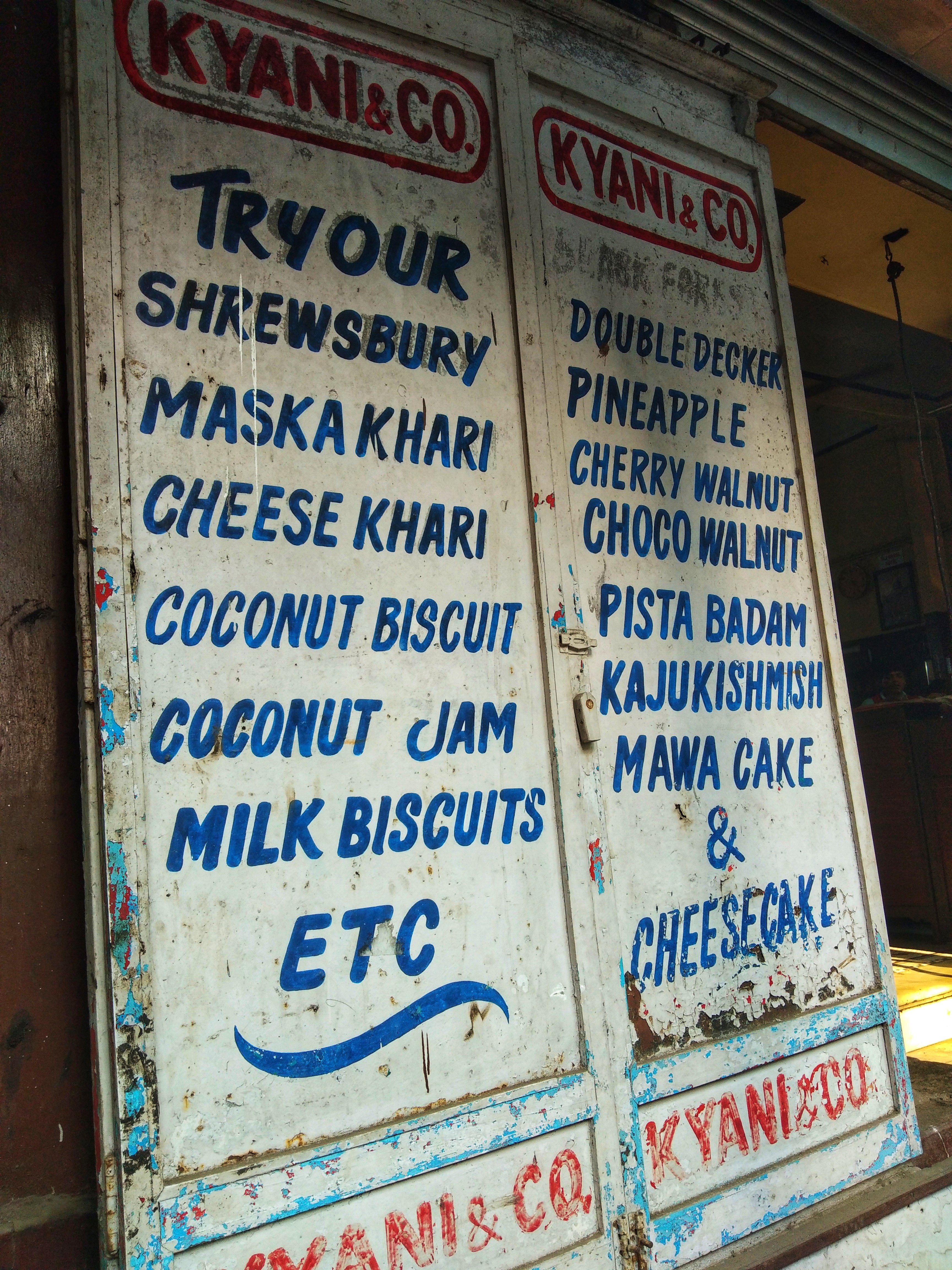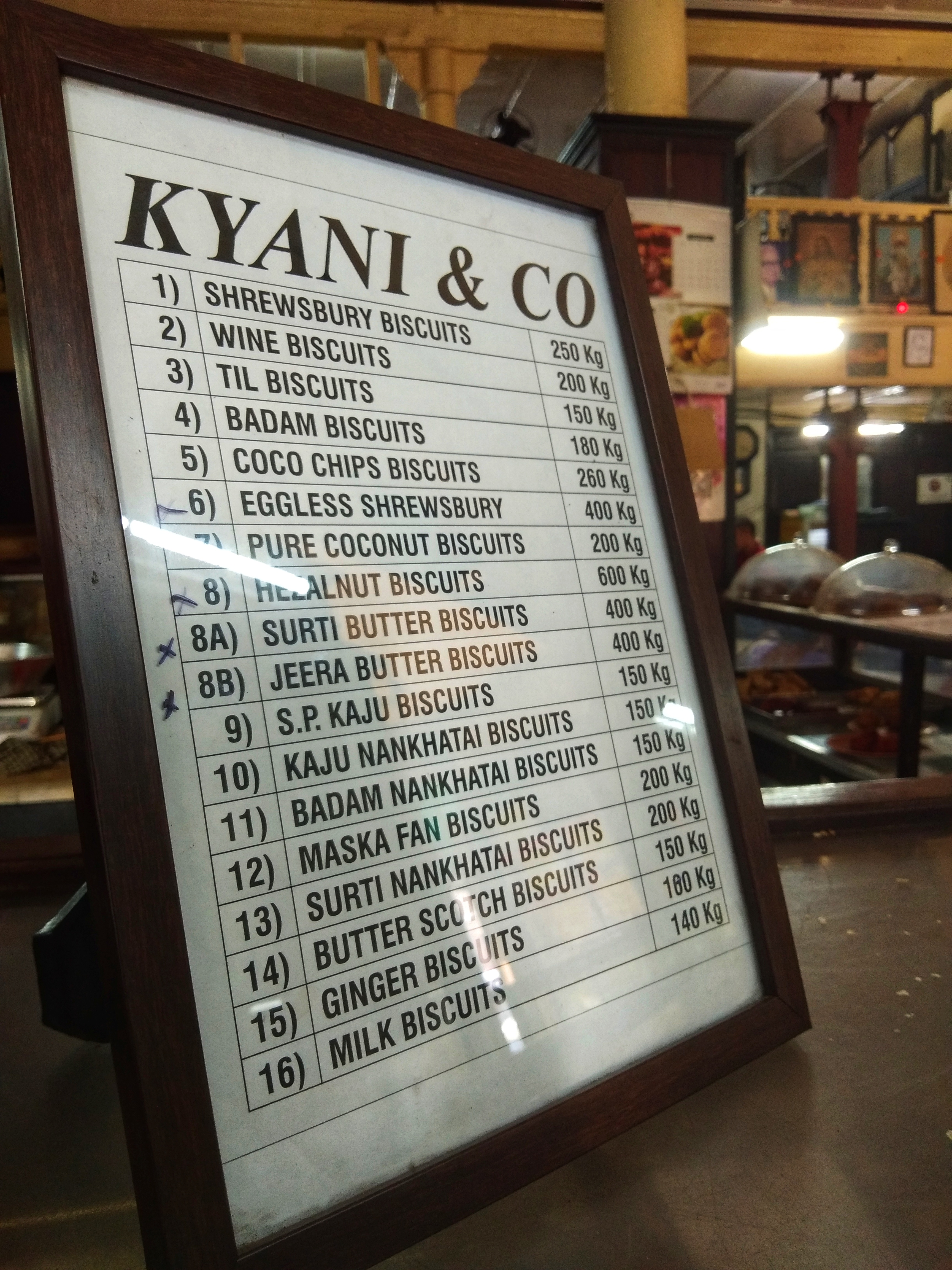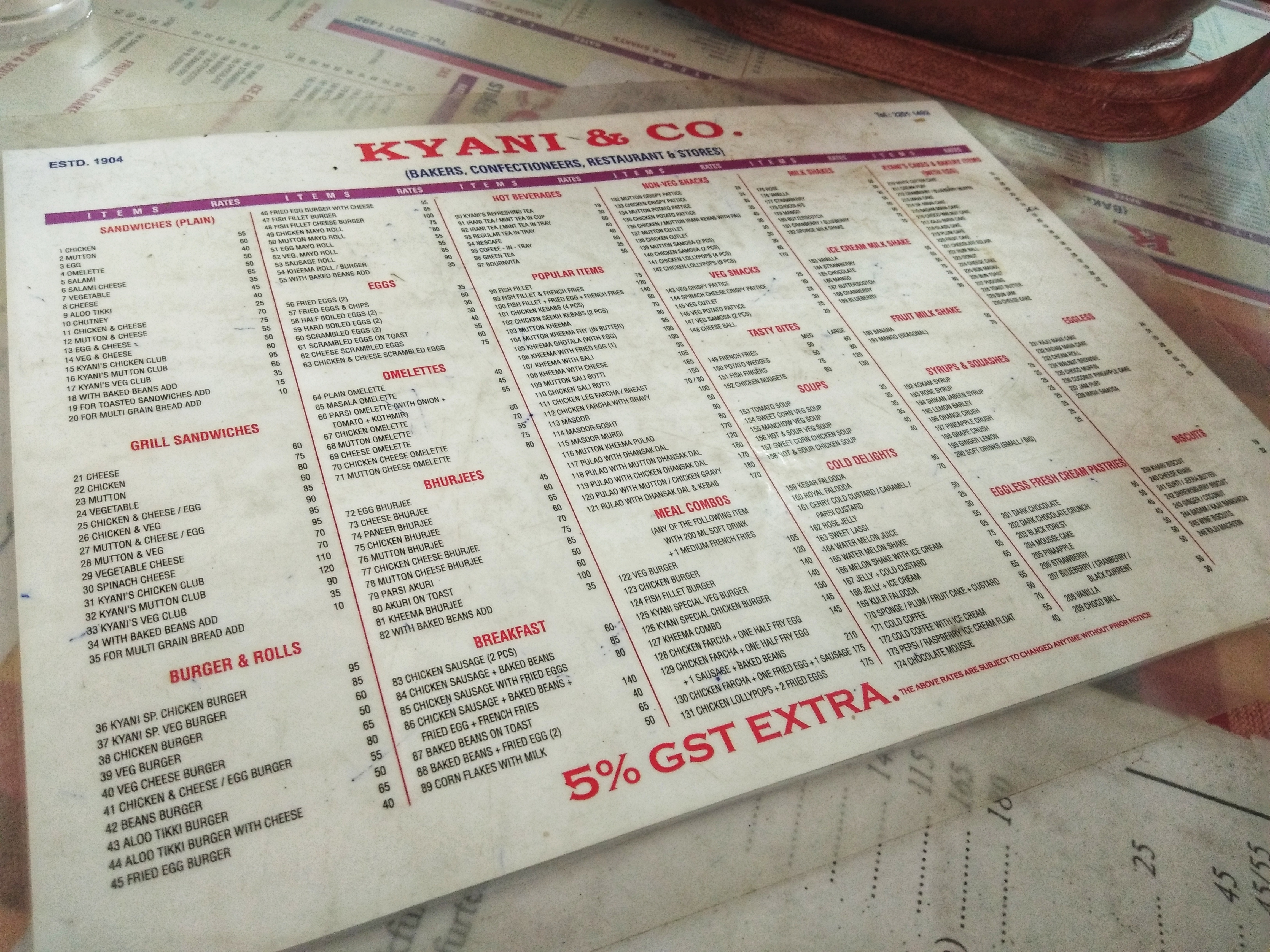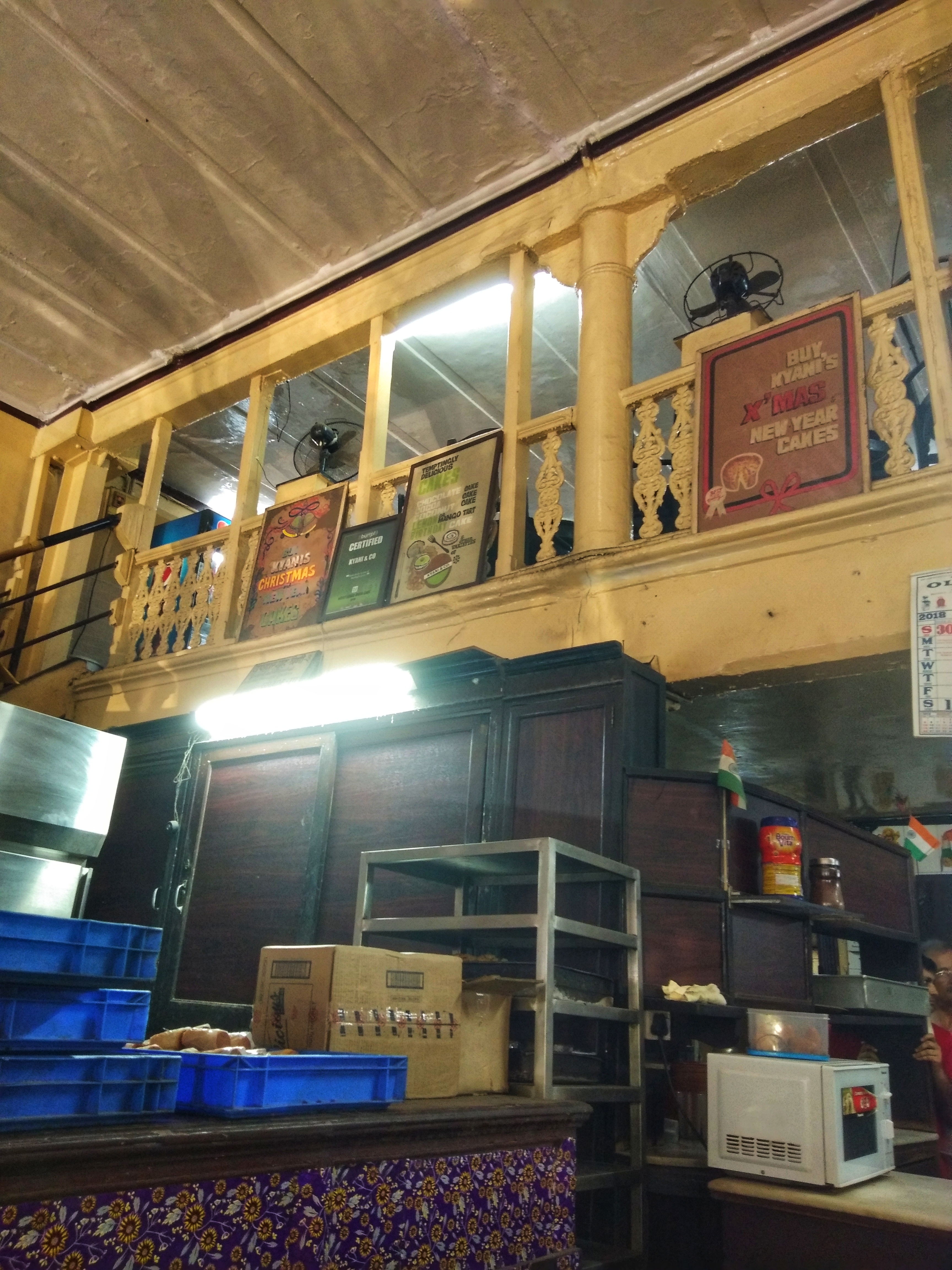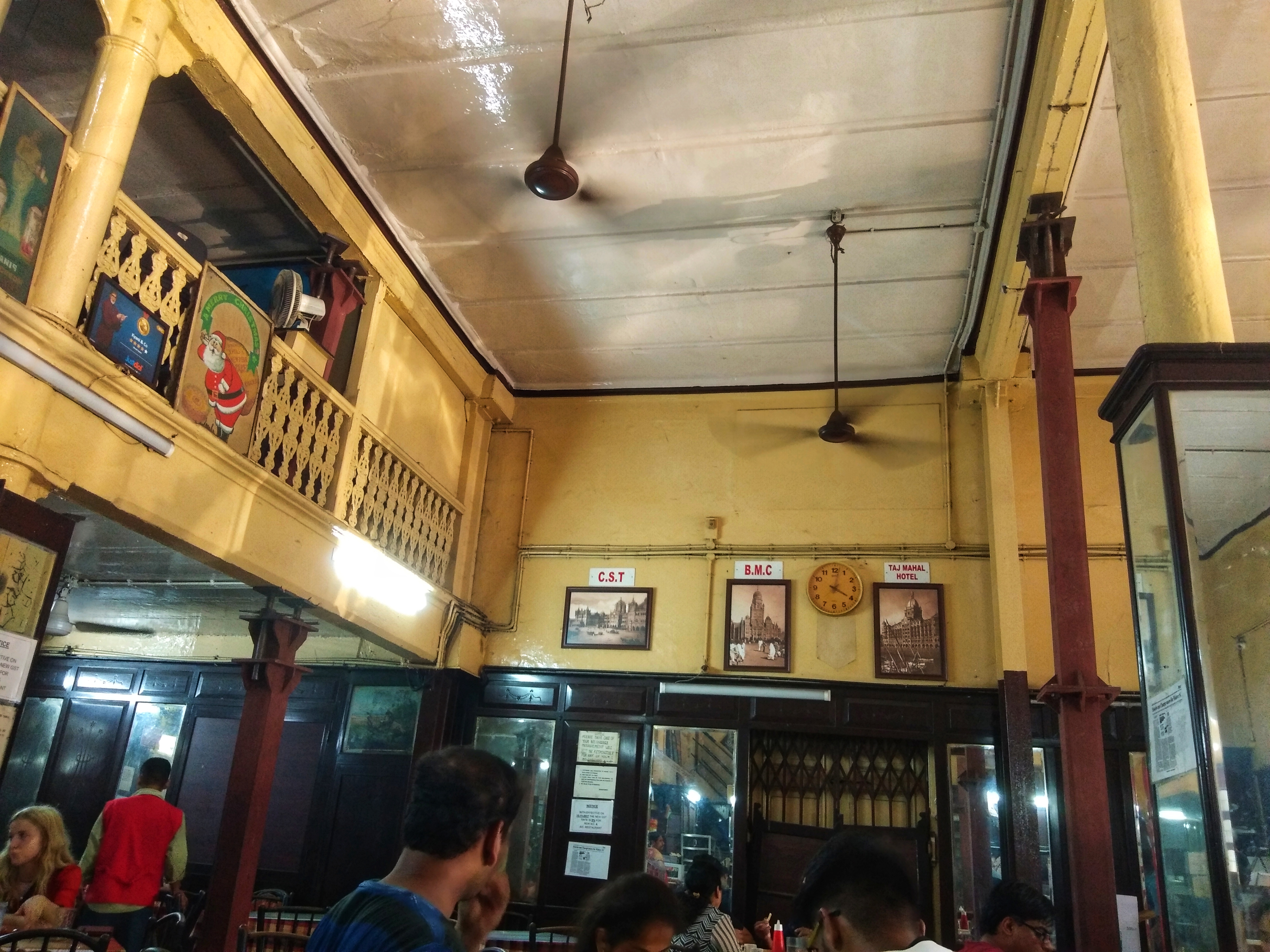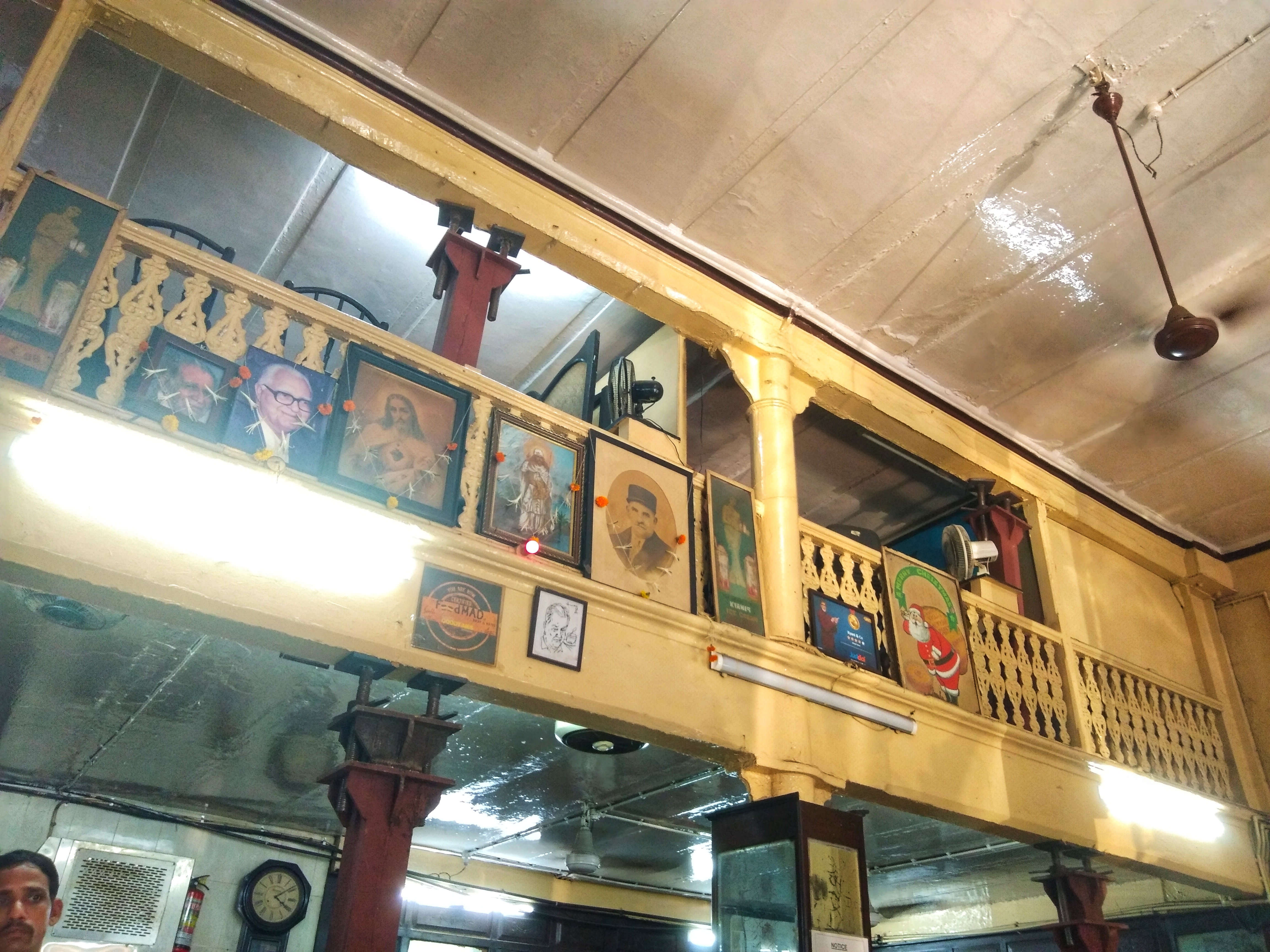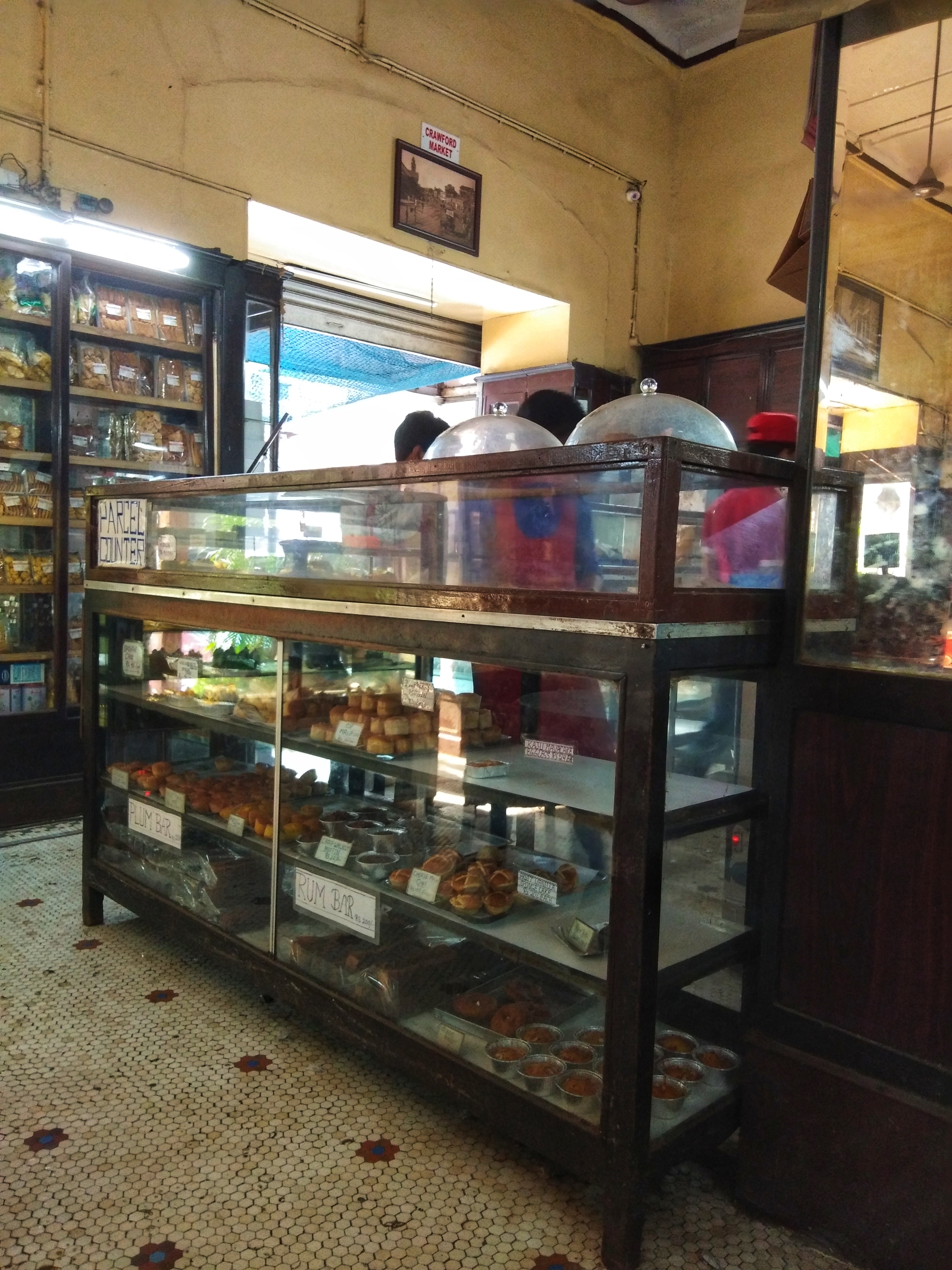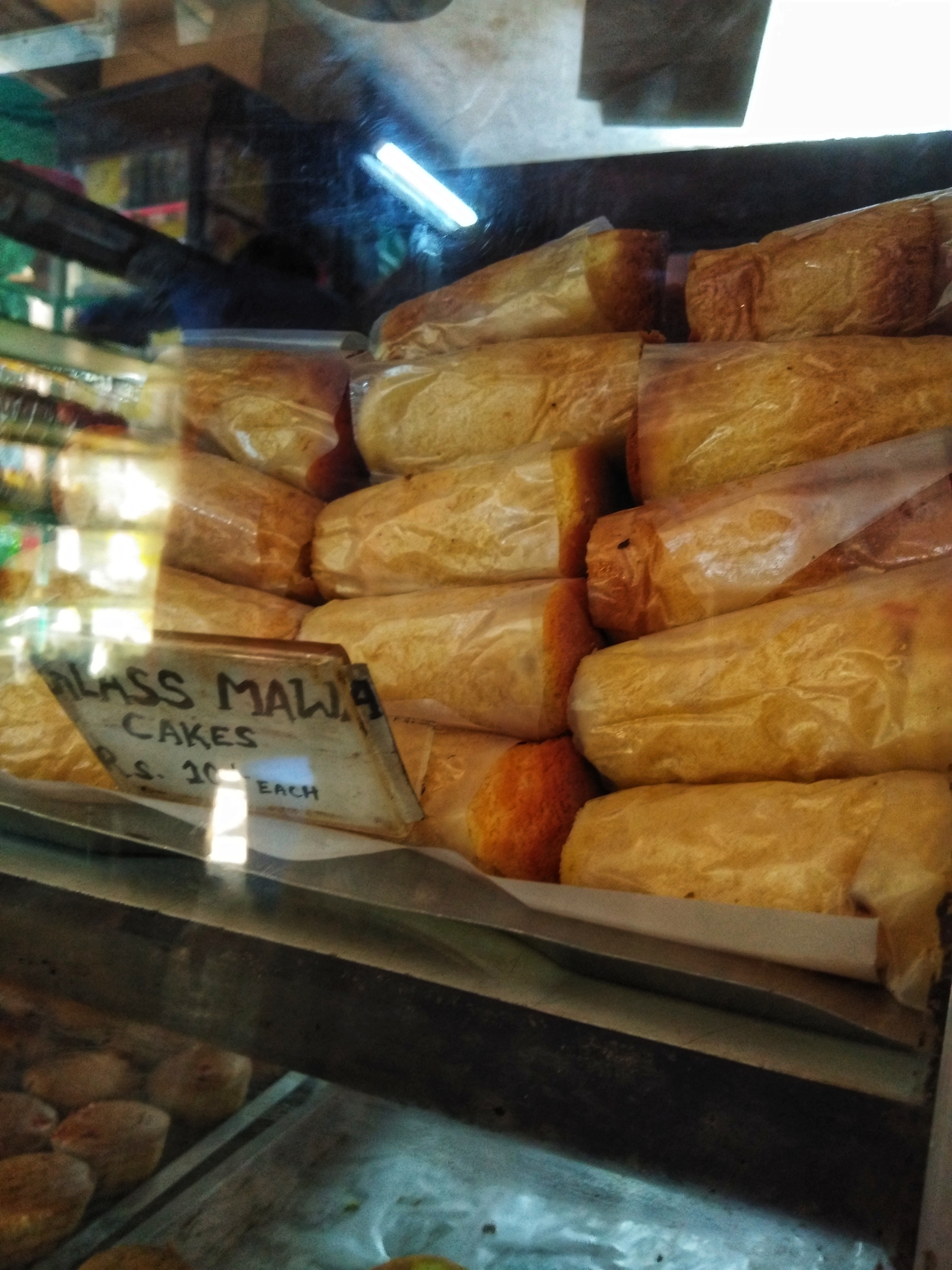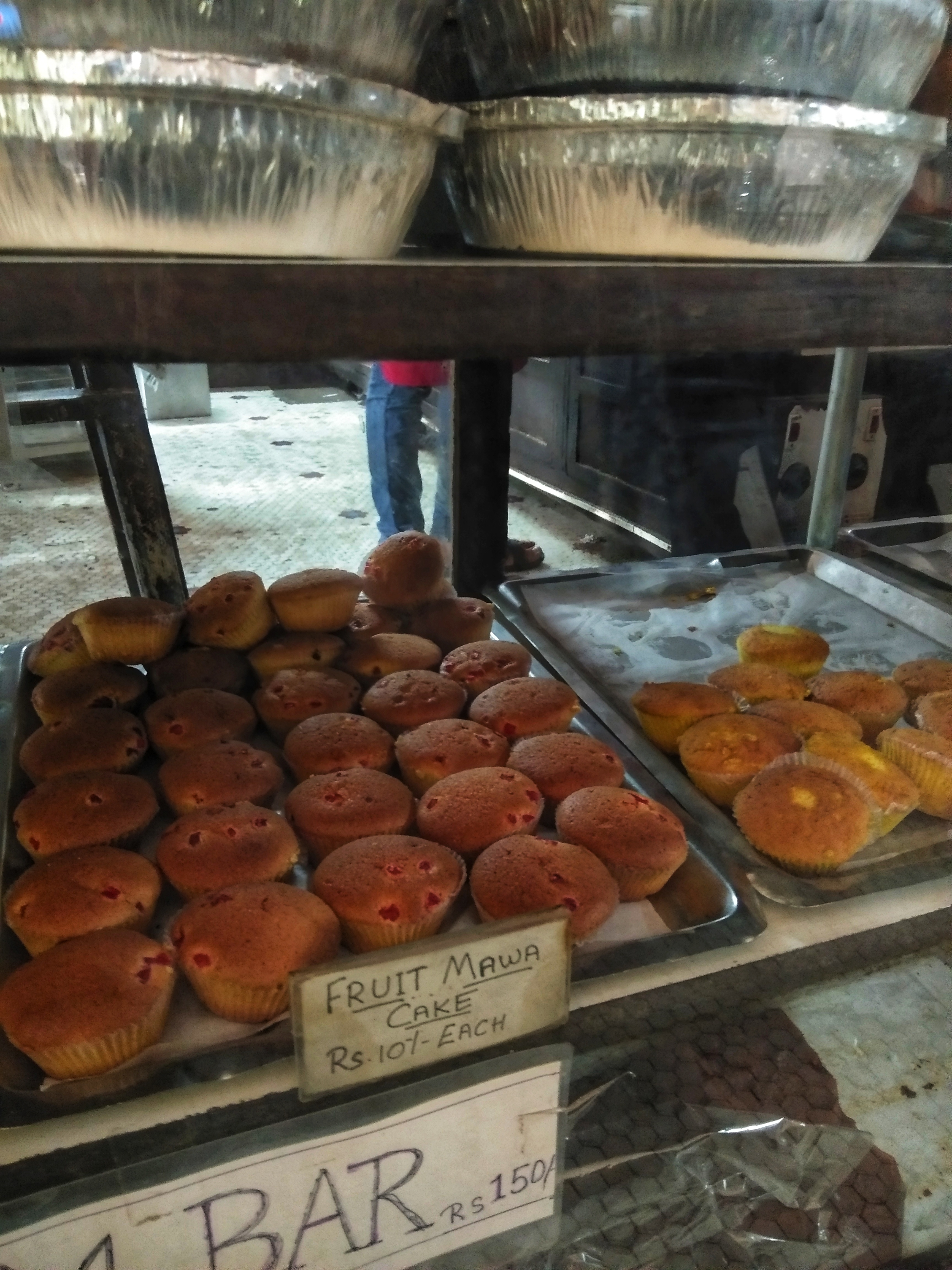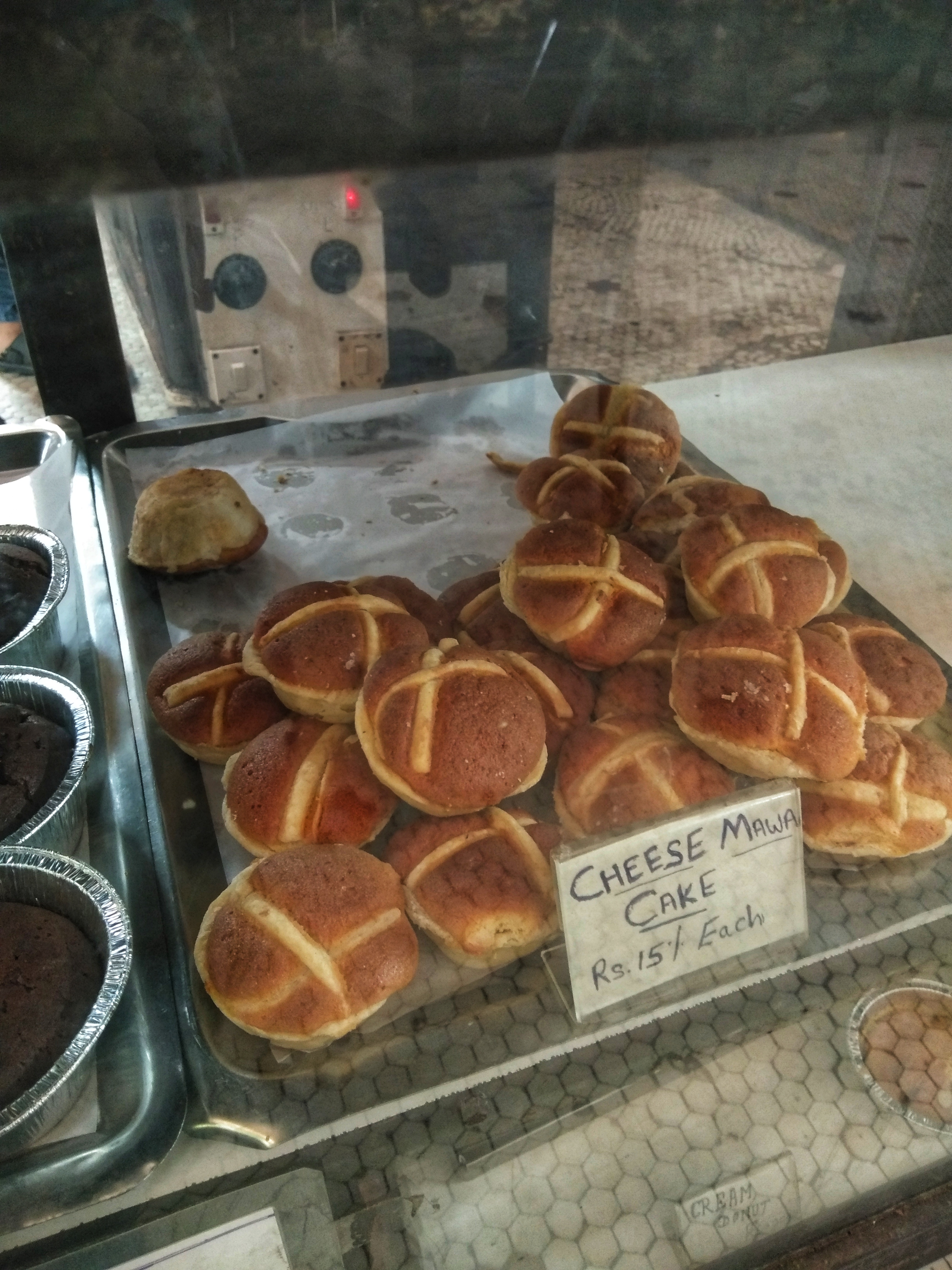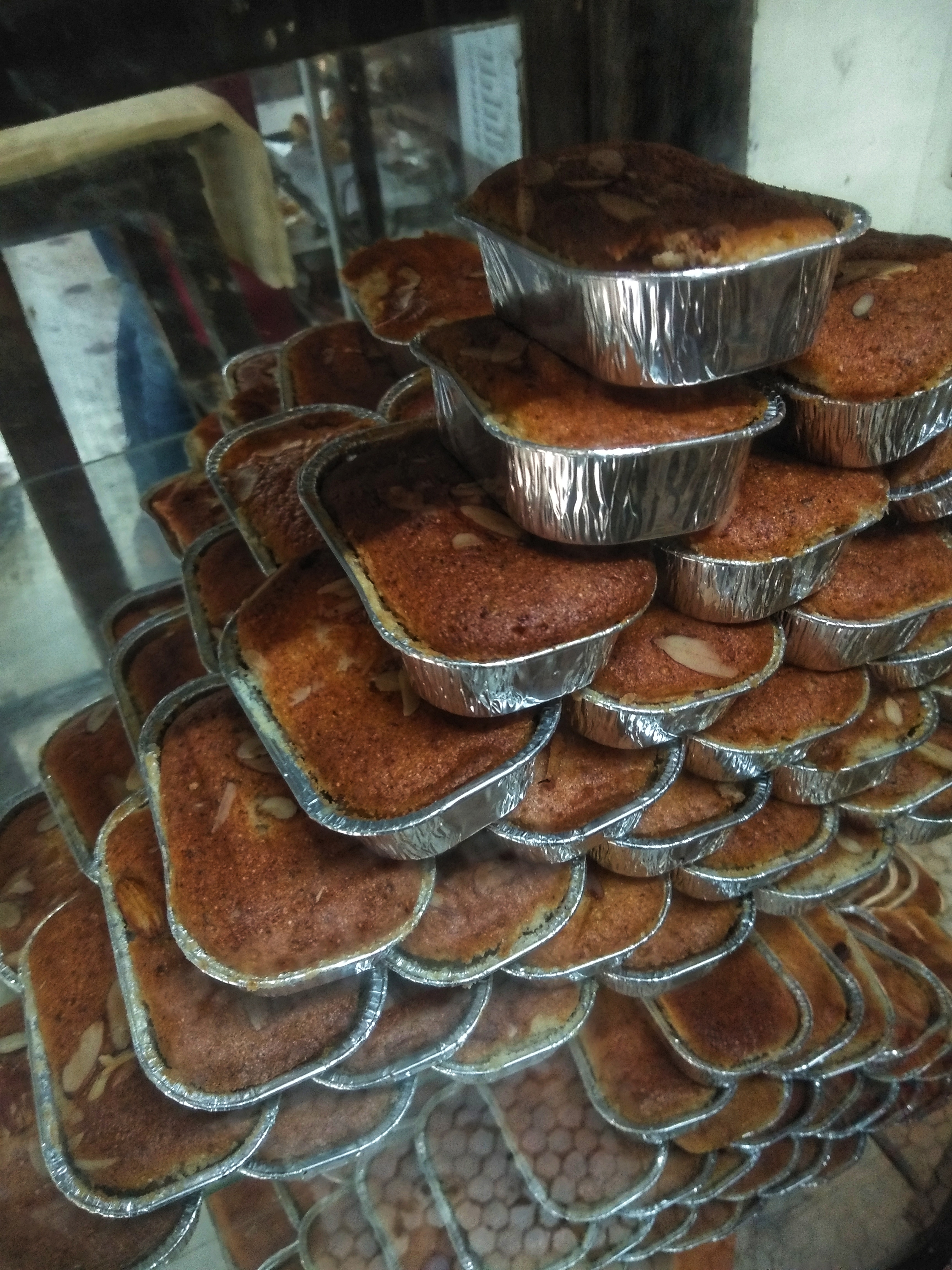 what we tried and our verdict
mawa cake, bread pudding
the mawa cake surprisingly did not have as much mawa as it ought to have had from its rather porous crumb. the bread pudding was bland and did not compare with the one we had at Hearsch.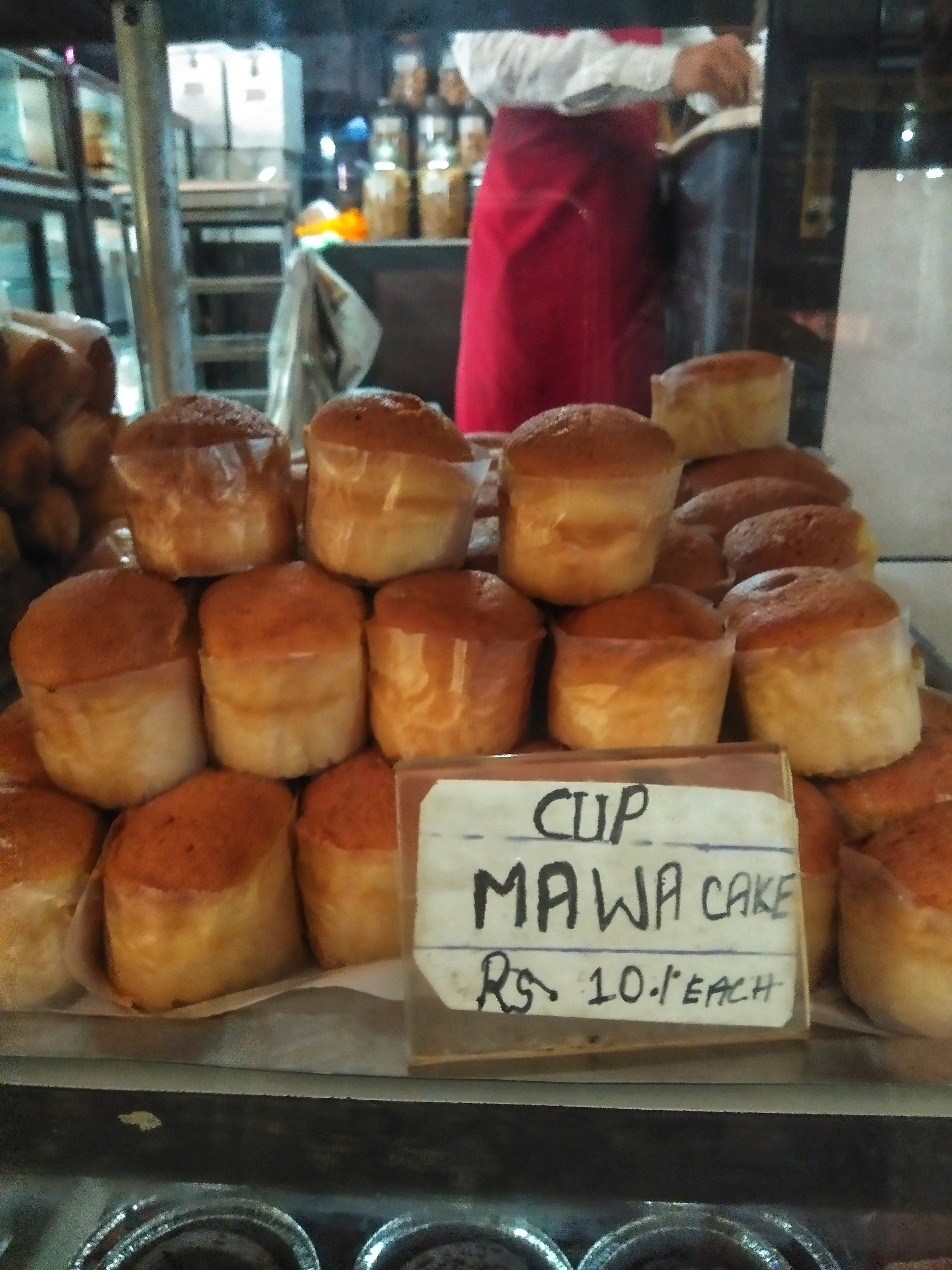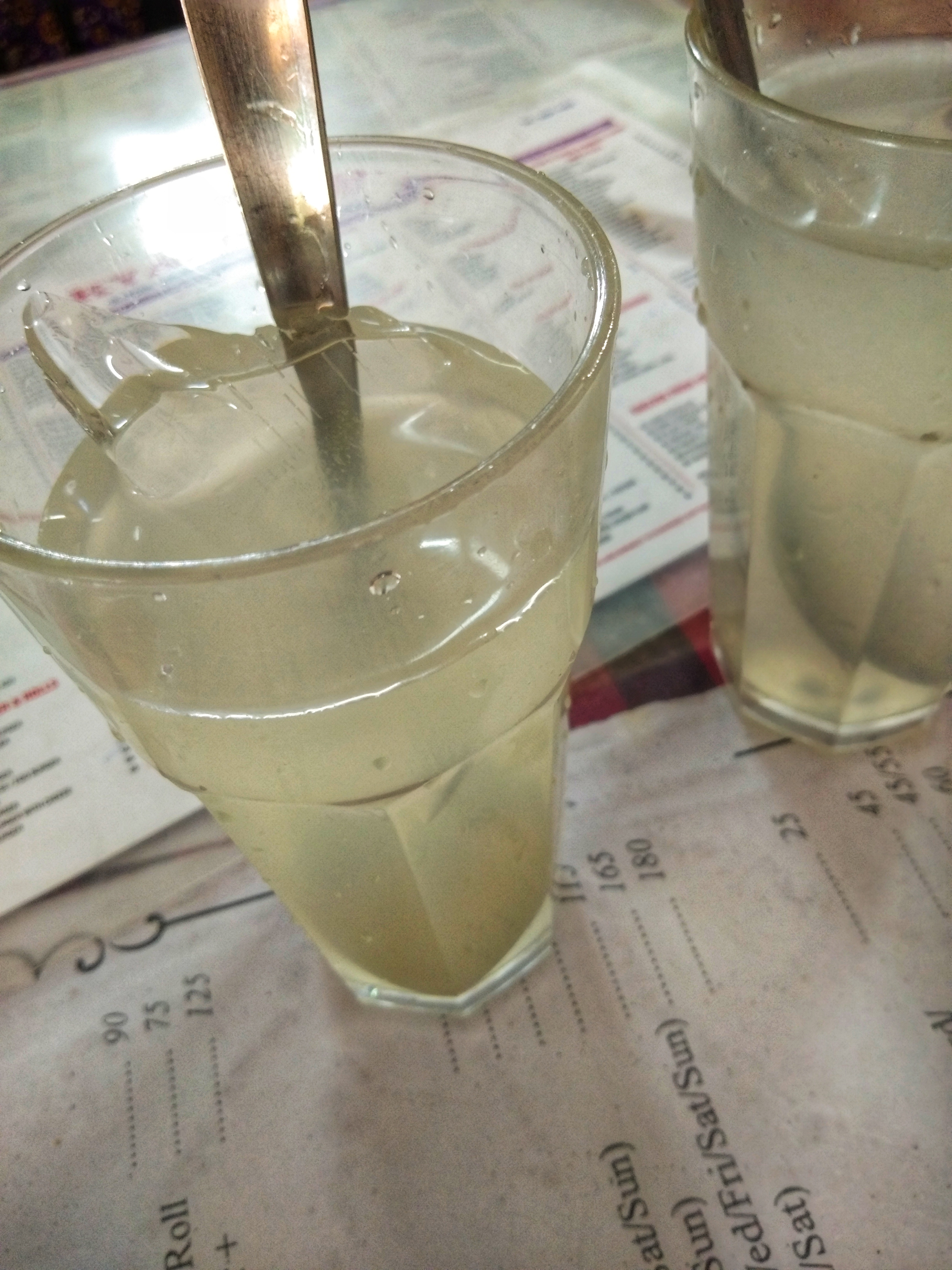 ---
---